A fireplace is a beautiful feature in any home. Even if you rarely light a wooden fire in the hearth, the look of a fireplace alone is enough to inspire comfort and relaxation. Fireplaces are also incredibly elegant features, adding rich detail to a living room or den.
An updated fireplace will enhance your living space. And what's one of the simplest, most affordable ways to give your fireplace a brand new look? Painting, of course! These are just a few sure signs that your fireplace needs a makeover, stat.
Wear and Tear
The mantel, legs, and trim of a fireplace are often made of brick, wood, or a synthetic material. Over time, these materials, like all materials, suffer from wear and tear. Mortar can crack, wood can chip, and smoke or dust can settle onto the surface and deteriorate the fireplace. Painting makes everything look new and clean again, and is an easy way to cover up any blemishes.
If you've previously had your fireplace painted, this paint may not last forever. This is especially true if you DIY-ed the job. After all, it takes serious experience and knowledge–that which only residential painting experts tend to have–to understand what type of paint is needed, and how to properly paint a fireplace. Heat, smoke, and other environmental damage can cause paint to chip, crack, bubble, or even peel. Hire a house painting company to spruce up your fireplace with paint touch-ups, repair, and repaints.
Outdated Style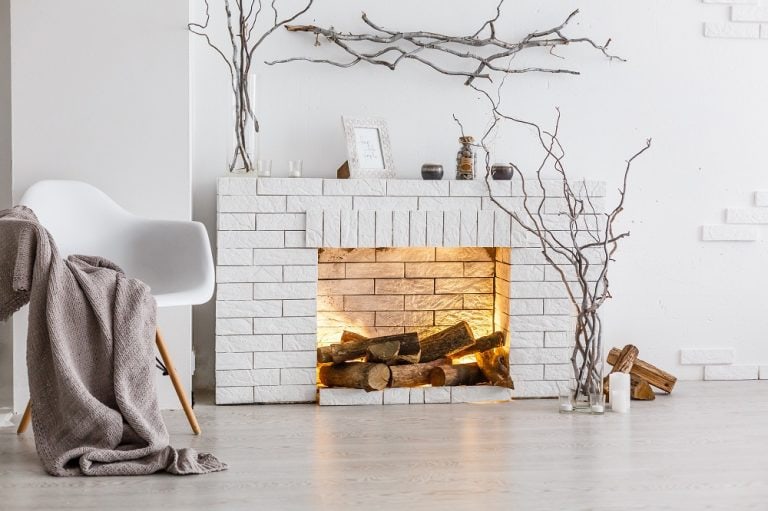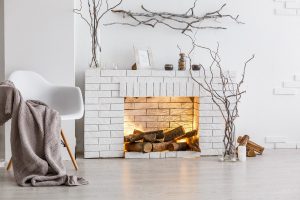 Some fireplaces just look outdated, and modernizing the fireplace with a new coat of paint is often the trick to bringing yours into the present. A simple black or white can make your fireplace look sophisticated and simple. But you can also go bold with a muted red, blue, or purple. In a room with white walls, a bright fireplace will look artful and unique, almost like an installation sculpture on the wall. Every case varies, so talk to house painters near you to decide on the best paint color for your fireplace.
High-Maintenance
Finally, sometimes the best thing you can do for your fireplace is paint it. That's because raw materials underneath can be surprisingly high-maintenance. Brick can dislodge or chip, wood can warp or get stained, and more. Cleaning and repairing these areas can be a pain, especially if you use your fireplace fairly often. Even worse, though, is the fact that trying to repair some fireplace surfaces can actually make them worse, removing the exposed outer layer of a material like brick or concrete. Painting is a simple way to set it and forget it, especially if you find a good painting contractor who can choose a long-lasting, appropriate coat of paint.
If you're looking for interior and exterior painting services in Canton, GA, call Fillo Painting Contractors today. We offer stylish interior painting jobs, and can use our knowledge of exterior painting to apply long-lasting, element-resistant paint in delicate indoor areas like the fireplace, too.