A quality painting company in Atlanta can be hard to come by. That's why Fillo Painting is the go-to Atlanta painting company for your home or business. We offer a wide range of services, from interior and exterior painting, caulking, washing, and commercial painting, and we'd be happy to help you with your next home improvement project.
Why Quality Matters
Atlanta is known for its hot, humid summers. That kind of weather is damaging for more than just hair, as that humidity can get between the paint and your wall and start to peel, crack, or bubble. For that reason, it's important to choose a commercial & residential painting company in Atlanta that will use the best quality paints and practices to ensure a beautiful and lasting result.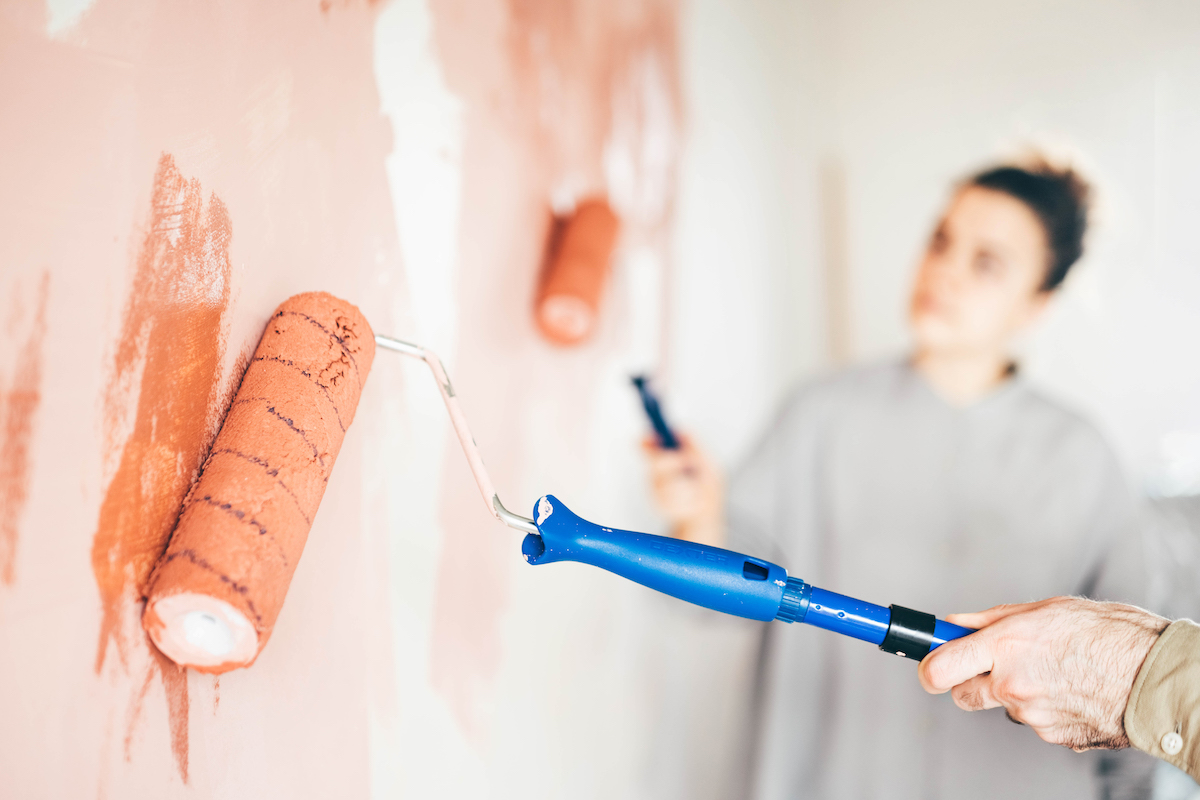 Services For All of Your Needs
We apply our high-quality standards to everything we do. We provide a wide range of services, from interior and exterior painting to remodels, roofing, siding, and more.
Painting and Caulking:

One of the primary services we offer is interior and exterior painting for both residential and commercial properties. We also specialize in caulking, which is important for filling in any cracks or gaps in your home or business. This will help keep out pests, dust, and moisture.
Prep Work:

We know that prep work is important for any painting project. That's why our team will take the time to repair any damaged areas and properly clean your surfaces before we start painting.
Color Consultation:

We offer free color consultations to help you choose the perfect colors for your home or business. We'll work with you to find a color scheme that you love and that will complement your space.
Pressure Washing:

Pressure washing is a great way to prepare your surfaces for painting. It will remove any dirt, grime, or mildew that has built up over time. This will help your paint job look its best and last longer.
Priming, Sanding, and Scraping:

We also offer priming, sanding, and scraping services. This is important for ensuring that your paint job is smooth and even.
5 Year Warranty:

We're so confident in our work that we offer a five-year warranty on all of our services. This means that if you're not happy with our job, we'll come back and fix it for free.
Decks and Porches: A new or redone deck is a great way to spruce up your outdoor living space and provide your home with a great area for relaxing, sunbathing, barbecuing, dining, or hosting friends.
Remodeling:

In addition to painting, we also offer remodeling services. This includes kitchens, basements, bathrooms, or complete renovations.
Siding:

We provide siding installation and repair services. This is a great way to protect your home from the elements and keep it looking its best.
Roofing and Gutters:

We also provide roofing services for homes or businesses. This includes repairs, replacements, and new installations. We can also install or clean your gutters and downspouts to ensure that they're free of debris.
Flooring:

Hardwood flooring, laminate flooring, and tile flooring services are also available through our company. We'll help you find the perfect floors to complement your space. 
Why Fillo Painting is Right for You
Fillo Painting is the best choice for your home needs in Atlanta. We're a locally operated business, and we're proud to be the best Atlanta painting company around. We're dedicated to providing high-quality services, and will work with you every step of the way to ensure that you're happy with the results.
Reach out to us today for a free consultation to see how we can help make your home even better.