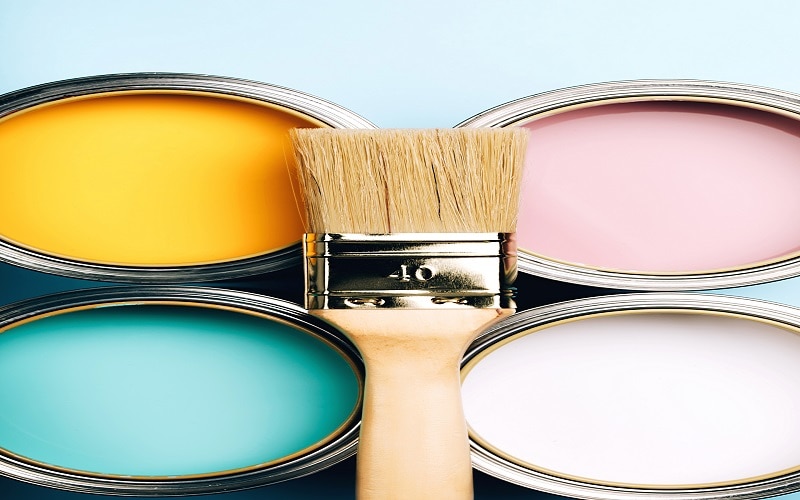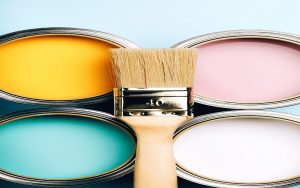 They may have been out of fashion for a few years, but pastel colors are back in homes and offices across the country. Bright colors that are softened with white for a gentler color palette, pastel paint colors are popular again for their relaxing vibe and associations with festive, fun events.
Bright and fun paint colors can transform your office from dreary and boring to an enjoyable, satisfying place to spend your time. And, unfortunately, you don't have much choice in the matter. You're required to spend several hours a day in your office, so why not make it look as inviting and stylish as possible?
Ask professional painters and they'll recommend the following pastel colors for any office.
Soothing and Sophisticated
A blend of pastel blues and greens can liven up an office while maintaining an air of quiet dignity. It's a great way to calm overactive spaces and give a tranquil vibe where it's needed most. These colors can make customers and clients feel calm and cared for in your office.
Pastel blues bring out the character in wooden surfaces and can even emphasize traditional architecture, so prioritize blue for a more sophisticated vibe.
Adventurous and Youthful
Are you looking to give your office a more youthful energy, something that will make your office look stylish and current? Try a blend of pastel desert pink, sunny oranges, and white to smooth out and unify the look. With the emergence of succulents, Native American textiles, pastel seating, and other energetic decor into the forefront of office style, this color palette will make your office seem cutting edge and unique. The blend of oranges and pinks will balance masculine and feminine elements to appeal to all kinds of employees and customers.
Soft with Bold
The balance of soft pastel colors with bold, dark colors will give offices texture and style balance as well as a good mix of mature and young. Try blending a pastel seafoam green with more intense, dark, bold green accents to make offices feel breezy and bright. For best results, place lighter colors on the walls and decorate furniture, archways, beams, and other, smaller features in a darker hue. The mix of light colors receding from the eye and dark colors proceeding toward the eye looks very interesting, artistic, and stylish.
The above are just some of the most popular new pastel color palettes for 2019 interiors. Their cheerful but mature vibes are excellent for workspaces of all kinds. Commercial painting experts can visit your office and give it a dramatic color makeover that will affect how you work, focus, and enjoy your productive time.
So, why should you work with a commercial painting company instead of painting your own office? Commercial painters have the skills, experience, and equipment to give your walls the exact shade you request with a long-lasting and smooth finish. They can even offer advice to help you come up with a beautiful color palette for any room. Overall, a professional job just looks better.
Visit Fillo Painting for more information about painting services for your home or office. As the best commercial painting contractors in Atlanta, Fillo Painting Contractors can update any room for a great price.