Your front door should be the centerpiece of your home's curb appeal. While many homeowners design their home's exterior to draw attention to floral shrubs, funky address numbers, or the mailbox, the front door should actually attract the most attention. One of the best ways to accomplish this is with color. Even unusual door styles or materials won't necessarily catch the eye. However, a vibrant paint color will be sure to turn heads. Hire a painting company in Roswell, GA, to try one of these paint colors to increase your home's curb appeal and make your house look more welcoming.
Red
A classic and successful way to attract eyes to your front door is with red paint. It has a bold but balanced character that combines slight eccentricity with a stately nature. Red catches the eye but doesn't offend it. Best of all, red matches very well with most exterior paint colors. The only exceptions are green and yellow, but these are rare choices for exterior paint. If your home exterior has finished, natural wood as a dominant feature or is coated in gray paint—very common features in modern homes—a red front door is the perfect match.
Yellow
Yellow is an odd choice for home exterior or interior painting, but if you select the right shade it can be incredibly becoming. Yellow has an optimistic and welcoming vibe that will make your home look fresh and youthful. Painting your front door yellow is a great way to take some years off an older home. Try mature mustard yellow for a classy but energetic vibe or a natural sunny yellow for a positive impact. Avoid acidic-looking light yellow or boring yellow-beige.
Gray
Gray can actually attract the eyes if it provides a dark contrast to its surroundings. If you have a white, light gray, or light blue home exterior, paint your front door a dark and attractive charcoal gray or even a nautical blue-gray. Your eyes will instantly find the front door, a dark contrast in the center of a light facade. This can make your home look modern and sophisticated without seeming stuffy or off-putting.
Green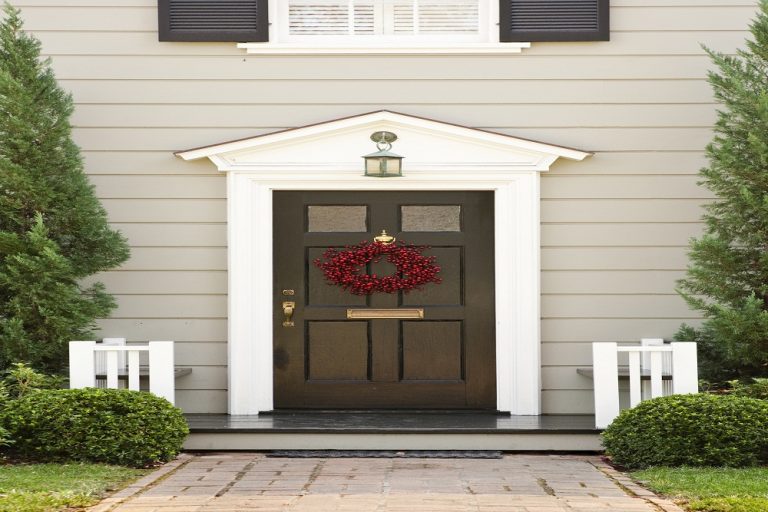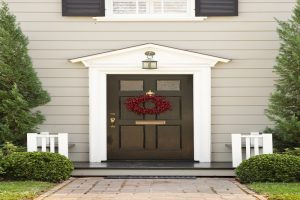 Green is going to be one of the most popular paint colors in 2020. In fact, many painting contractors will be expected to apply this natural, uplifting color in both home interiors and exteriors. Green can match with just about any color if you find the right shade. Try to find a shade that provides balance to your home's curb appeal. If your home exterior is mostly on the dark side, try a light, leafy shade of green to make your front door look inviting. If your house is light and airy, a dark, olive green provides a stately frame to your entryway. Green is versatile and fresh and is a color that's sure to add value to your home.
Painting your own front door can be risky, especially if you choose the wrong shade of paint. For best results, trust in Fillo Painting. We offer residential painting in Roswell, GA, at great prices. Call us today to give your home a fresh look with a handsome coat of paint.