Paint is about more than just color; it's about what color does to your home. Painting services in Kennesaw are low-cost alternatives to remodeling or redecorating. And yet a new paint job can have tremendous visual effects on your home. Read on to learn how color can change very room for the better.
Enlarge a Room
Did you know that wall paint can actually change the apparent size of a room? Bright colors tend to recede from the eye, making a wall appear further away than it really is, while dark colors proceed toward the eye. Use bright colors like sky blue and soft green wall paint to make a room look large and breezy. Light colors on your ceiling can even make a room look taller than it is. Designers have used this painting trick to make cramped spaces feel less so.
Conversely, you can also use dark wall paint to make a room look a little smaller than it is. Why would you want to make a room look smaller? Size isn't everything when it comes to good home design. Dark wall paint can make a room feel cozier and more private. This is a great design choice for formal dining rooms, powder rooms, and home offices, where a sense of intimacy may be more appropriate.
Add Contrast
A new coat of paint can give a room a fascinating visual contrast. This is a great way to solve some decorative problems that can make rooms feel somewhat off.
For example, if a room feels boring, it may have too much neutral furniture. This can be a common problem in living rooms, where large black, gray, or brown sofas crowd the room. Use wall paint to provide contrast. Colors like lilac, sea blue, and yellow-green can make the room look more interesting. Does a room feel too old-fashioned? Ask a local painting company for bold wall color ideas to modernize the room with impactful colors like steel blue-gray.
Make Your Decor Pop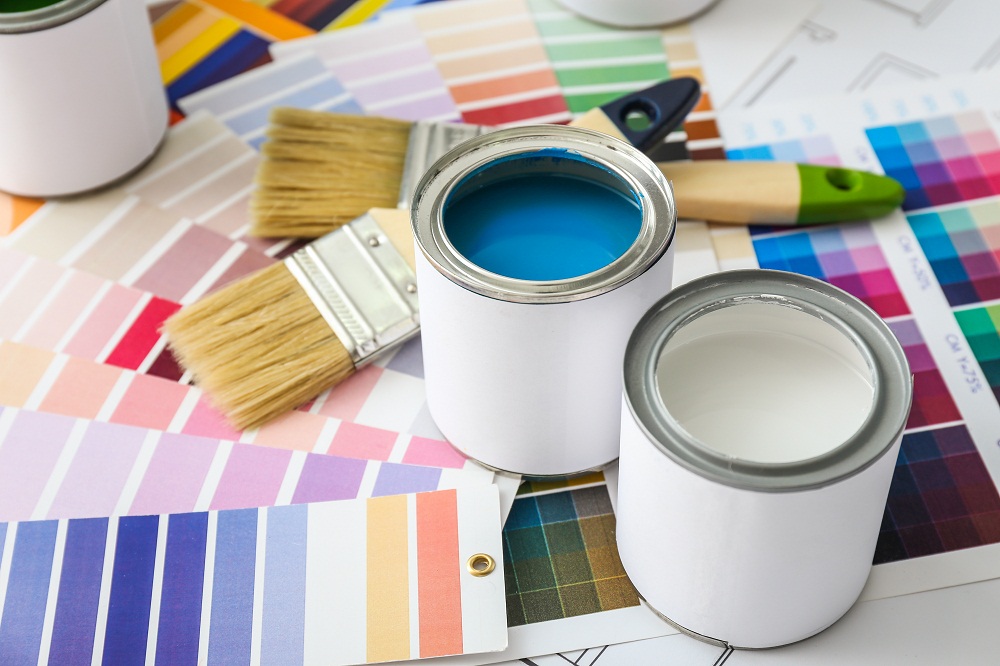 Have you ever wondered why white walls are so popular now? Not off-white, but a crisp, neutral white is one of the most common features of luxurious rooms. That's because white is the perfect backdrop for your wall decor. Museum walls are white because they provide a clean palette so you can appreciate the visual intrigue of art in an exhibit. White walls in your home similarly offer the perfect backdrop for your wall decor, including paintings, photographs, mirrors, clocks, and more.
Note that if you've purchased a new home, your walls may be a light gray color, not white. This is a common paint color used to cover walls in new construction homes. If you're renting a property, your "white" walls may actually have a tinge of yellow in them. Affordable wall repair projects often use a yellowish patching or spackling compound to cover up holes and other flaws before a new resident moves in. Use a color visualizer app – available from most major paint companies – to compare your current wall color to actual white. You'll see just how off your walls are. Paint contractors can help you get an accurate, neutral color so you can make your home decor pop.
Change Your House Today
If you're ready for a change, call a painting company near you that can help you change your home for the better. Fillo Painting Contractors is your go-to resource for interior painting in Kennesaw. Call us today and let our painters give your home a quality paint job for less.