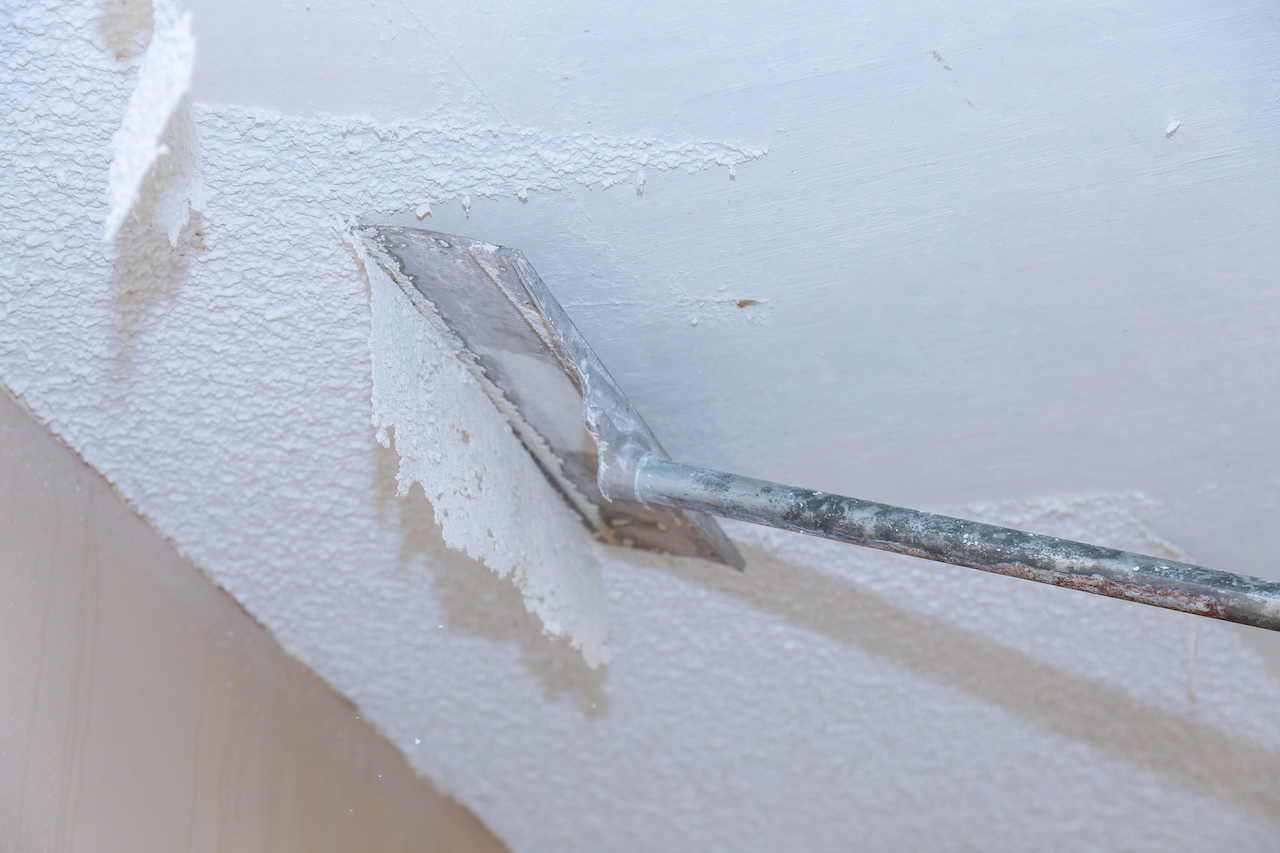 If you or someone you know has an older home, chances are you've come across a popcorn ceiling. Popcorn ceilings were a popular finish in homes built between the 1950s and 1980s. While they were once trendy, today they are often seen as outdated and tacky. If you're considering popcorn ceiling removal or alternatives, there are a few things you should know.
What Is a Popcorn Ceiling?
Often referred to as acoustic, textured, or cottage cheese ceilings, popcorn ceiling is a type of ceiling finish made by spraying a stucco-like material onto the ceiling. The material is then left to dry and harden, creating a textured surface.
Why Should You Remove Popcorn Ceilings?
There are a few reasons you might want to consider popcorn ceiling removal. One reason is aesthetics. If you're looking for a more modern look in your home, popcorn ceilings can significantly date the space.
Another reason to remove popcorn ceilings is because of health concerns. The materials used to create popcorn ceilings may contain asbestos, which can be harmful if inhaled. Asbestos are tiny fibers that can cause serious health problems, including lung cancer and mesothelioma.
If your popcorn ceiling contains asbestos, it's important to have it removed by a professional who is trained in dealing with this hazardous material. If you try to do it yourself, you could end up releasing asbestos fibers into the air, putting yourself and your family at risk.
Are There Alternatives to Popcorn Ceiling Removal?
If you're not ready to commit to popcorn ceiling removal, there are a few alternatives you can consider. One option is to cover the popcorn ceiling with drywall. This will give your ceiling a smooth, finished look. To do this, you'll need to attach strips of wood to the ceiling using screws or nails. Then, you can install drywall over the wood and finish it off with joint compound. If you're ever in doubt, it's always best to consult with a professional.
Another alternative is to paint over the popcorn ceiling. This can be a quick and easy way to update the look of your room without going through the hassle of popcorn ceiling removal. This is a simple process: just use a popcorn ceiling paint roller to apply a layer of paint over the popcorn texture. Keep in mind that you may need to apply several coats of paint to get good coverage.
No matter which route you choose, popcorn ceiling removal or alternatives, be sure to do your research and consult with a professional before beginning any work.
Hire a Professional from Fillo Painting
When it comes to a DIY project, many things can go wrong. Popcorn ceiling removal is not a project you want to take on yourself. At Fillo Painting, our professionals have the experience and knowledge necessary to get the job done right. We'll work with you to determine the best course of action for your popcorn ceiling, whether that's removal or an alternative method. Contact us for a free consultation today to get started!