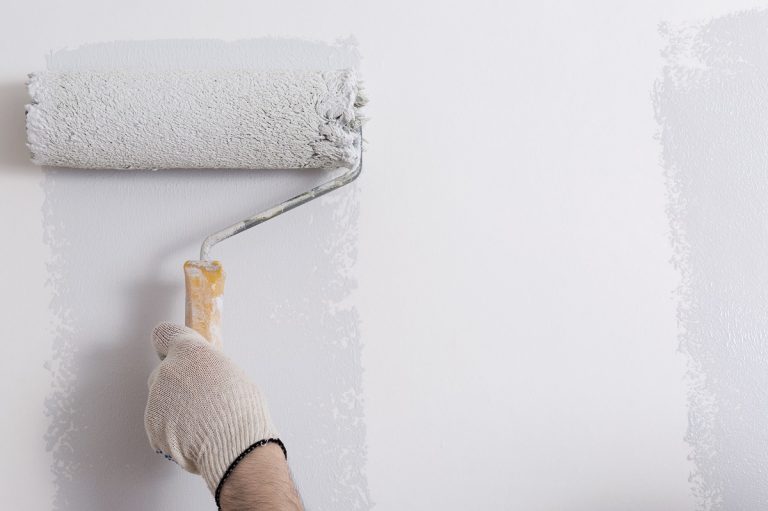 Modern, smart, crisp, gender-neutral, and style-versatile, gray is understandably one of the most popular paint colors in the country right now. From businesses to homes, houses to lofts, gray forms an amazing backdrop. It's popular for interiors and exteriors, and looks great with anything from a matte or high-gloss finish.
Gray is always a good choice, but a certain shade of gray may be the best choice for any given room. Different grays have different tones and lend certain qualities to a space. So if you want to make the best choice for your home, consider the following guide.
These are residential painting tips that can help you pick the perfect shade of gray every time.
Natural Light
Natural light is an important factor to consider before you select a paint color, especially in rooms like the kitchen and the bathroom that lend themselves well to sunlight.
Certain shades of color react to light, developing texture and even a gradient-like variety depending on the time of day or how the light hits the surface.
In north-facing rooms, try using gray as a deep accent color, like on door frames and molding. Northern light can make gray look dull or even flat, so use it sparingly and choose a deep shade of gray with hints of warm brown.
In rooms that get warmer sunlight, like south-facing rooms, you can choose a cooler, blue-gray. East and west-facing rooms, meanwhile, get direct sunlight to the extreme. Paint these walls deep green-grays that can handle the heat of direct, reddish sunlight. Ask a painting company which type of finish will suit your gray paint appropriately.
Color Schemes
Not all grays go perfectly with everything else, so it's important to consider the color scheme that you have in mind when selecting gray paint. A great way to determine this is to consider undertones. Most shades of gray have touches of another color, like navy blue, white, green, or even metallic silver. If you've already decorated a room, consider the dominant colors the room, and paint the walls a shade of gray that contains this dominant color. This is the best way to ensure a good match.
Also consider the materials in a room. While light, off-white grays go well with stone and large windows, medium grays are the best choice for rooms with built-in, natural wood. Deep, dark grays are a great choice for bathrooms and kitchens because they bring out the shiny surfaces of stainless steel and porcelain appliances, as well as metallic hardware.
Warm vs. Cool
It's also important to consider how "warm" or "cool" a shade of gray may be. Warm colors are red, orange, and yellow, as well as shades of gray that contain these undertones. Cool colors refer to blue, green, and purple. Before you hire a painting contractor to apply gray paint, consider how warm or cool the undertones of a shade of gray will be. Warm colors are inviting and traditional, while cool colors are relaxing and modern.
Choose wisely to ensure you get the right effect in a given room. As a general rule, cool colors are more suited to bedrooms and bathrooms, while warm colors are more suited to formal dining rooms and living rooms.
As a final word of advice, ensure that you work with a painting contractor. Professional painters in Johns Creek, like Fillo Painting Contractors, provide a fast and great-looking paint job that will last for many years. Call Fillo Painting Contractors today to liven up any room with beautiful gray paint.