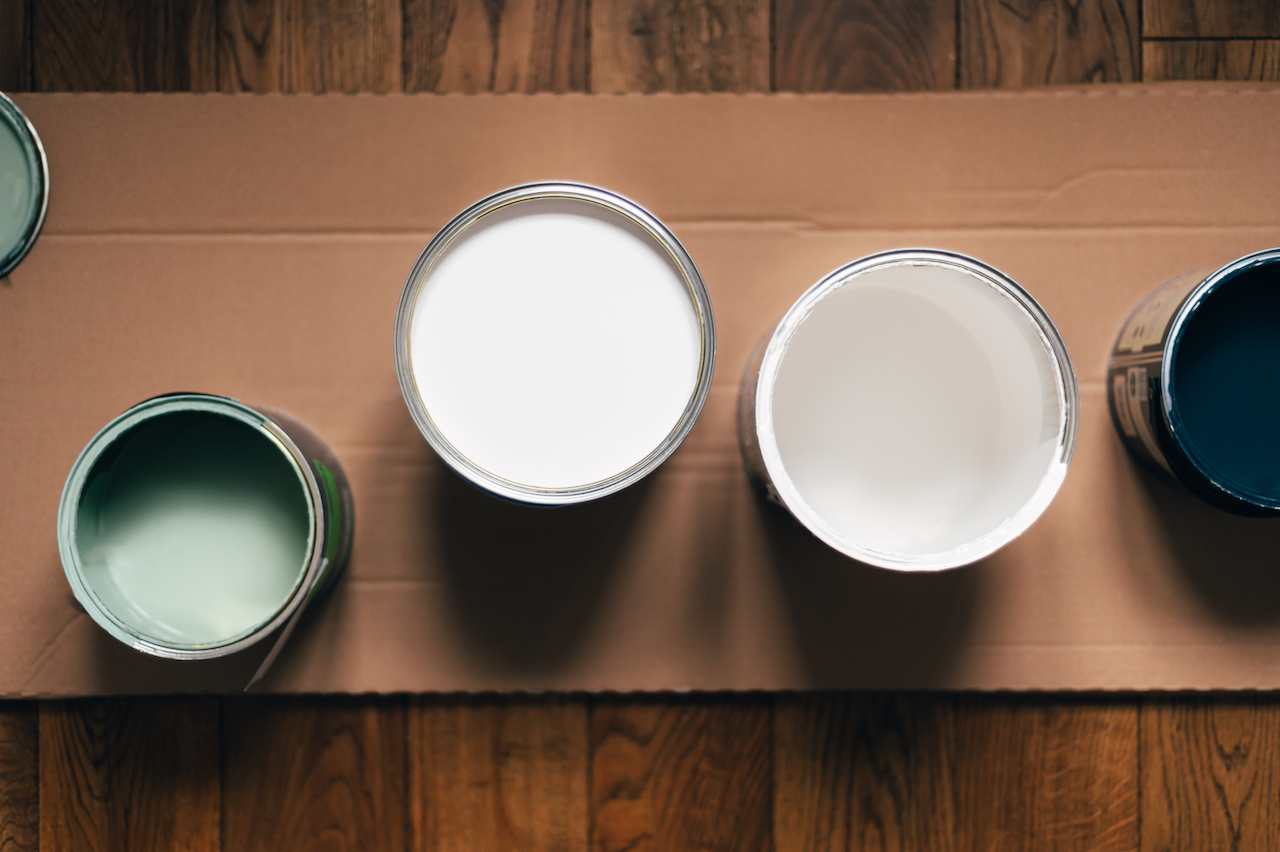 When it comes to taking on your next painting project, garage paint should be at the top of your list. It's important to use the right type of paint for garage walls, ceilings, floors, and furniture surfaces, and it's often not prioritized. Your dream garage should be more than just a garage. It can also become an inviting and functional space with the right paint.
To better understand this paint, let's review the different types of garage paint that are available to you for your next painting project:
Latex Paint
Latex paints are a popular choice for indoor garage surfaces due their ability to provide good coverage. But if you make a mistake, don't fret! With latex garage paint, it's easy to clean up with just water and soap.
If you're worried about having to repaint often, don't you worry. This paint is ideal for garage walls that may be subject to grease, dirt, and other spills due to its durability.
Oil-Based Paint
This type of paint is easy to apply and provides excellent coverage. It's also great for surfaces that are exposed to high temperatures or a lot of moisture, making it an ideal choice for garage floors or garage doors.
So if you live in an area with higher temperatures and more moisture, this garage paint is the way to go.
Epoxy Paint
When it comes to garage walls, furniture, and equipment, consider using epoxy paint. This type of garage paint provides a heavy-duty finish that stands up against wear and tear from frequent use.
If you have garage stools, workbenches, cabinets, or shelves that are used often, this paint will keep them looking great without having to worry about the paint wearing down.
Enamel Paint
Enamel paints are a good option if you're looking for extra protection from wear and tear. They provide a glossy finish that is resistant to scratches and fading, making them perfect for garage floors or other surfaces that may be subject to heavy foot traffic, or garage tools and equipment.
The best type of garage paint will depend on the surface you're painting. Latex paints are good for walls, ceilings, and furniture surfaces, while oil-based and enamel paints are good for garage floors, garage doors, and other garage surfaces that may be subject to high temperatures or more wear and tear.
No matter the type of paint you choose, make sure you follow all instructions when applying it to ensure a beautiful finish that will last. With the right paint, you can create a garage that looks great and stands up to the wear and tear of daily use. 
Trust Fillo Painting with Your Dream Garage Paint Project
At Fillo Painting, we specialize in paint projects. We use premium quality products and our experienced technicians are dedicated to providing you with the best garage painting service possible. Contact us today for more information to get started on your project. We look forward to hearing from you soon!