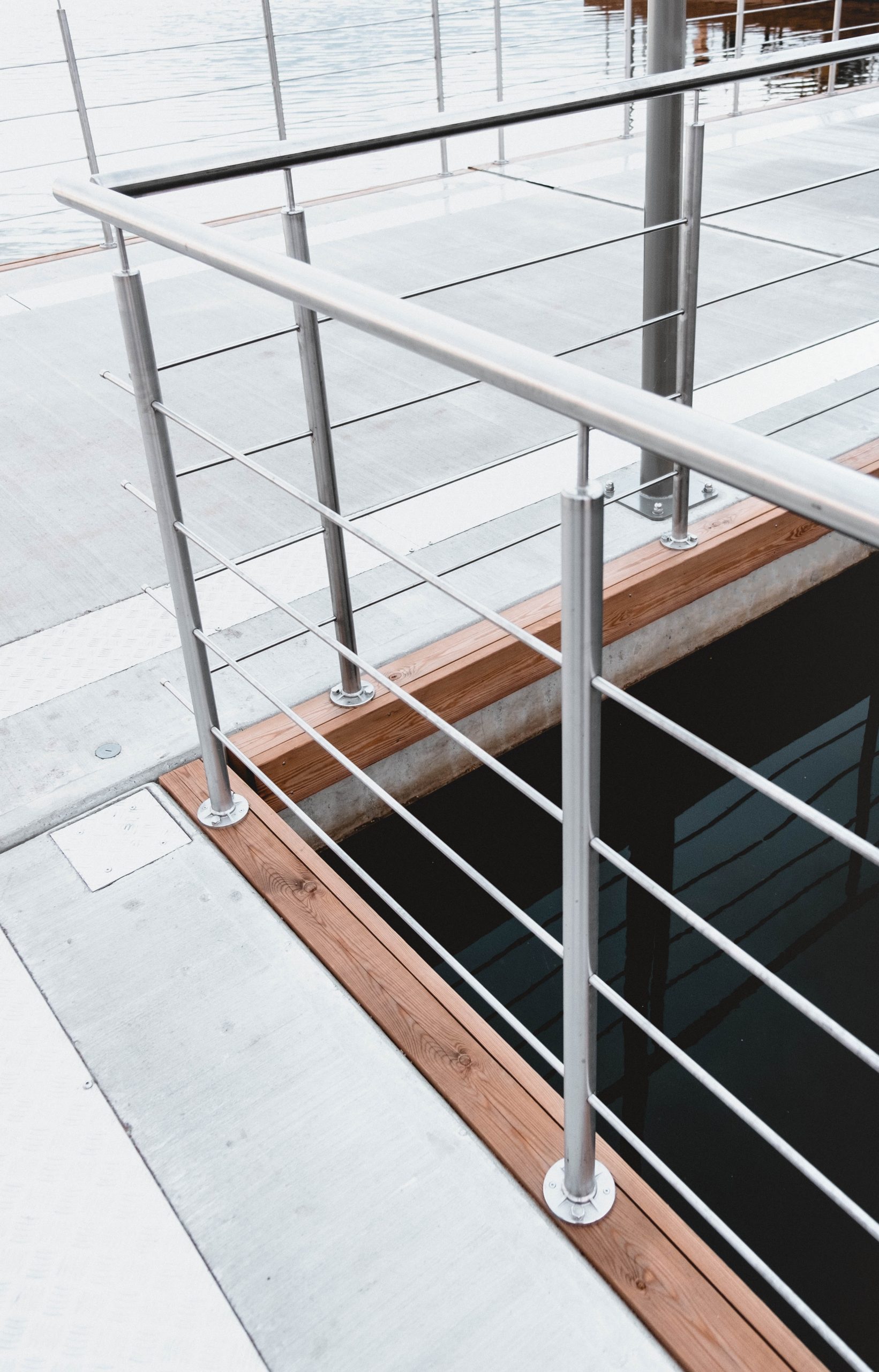 When it comes to designing and building your decks and porches, there are many railing options for adding that perfect finishing touch. A wide variety of materials are available on the market, and each has their own way of adding a distinct character to your space. While railings are meant to keep you safe, they shouldn't take away from the aesthetic you want in your outdoor space. We go over the types of railing available and how to decide which one is the best for you.
Wood
Wood is the classic material you'll see being used for decks. These are popular because wood is readily available and also cheaper to install. Wood can also be versatile to an extent because you can carve it into different designs to make it look more detailed. Wood is also a good option for do-it-yourself homeowners who are wanting something easier to work with. Just be warned that wood does wear down overtime especially if you live in an area where the weather is more unpredictable. Rain, snow, and even grass trimmings that have blown over on your lawn can have slight impacts.
Metal
Metal is another inexpensive material that many homeowners will turn to. This adds a different style to a home than wood and also comes in a variety of design shapes and sizes. There are lots of metals to choose from which means you can match your aesthetic however you'd look and add details from there. They look sturdy and is a strong material that can withstand the elements while still looking sleeker in your backyard. It also requires less maintenance because it doesn't stain or wear as easily as wood does.
Glass
Glass panels are also an option for those looking for something more minimal and modern. You can add a tint to the panels or even decorative etchings to make it more unique. However, clear, blank panels have a way of creating a statement look. This type of railing requires a bit more maintenance because the glass needs to be cleaned but are ideal for those wanting a clear view of the space beyond their deck without any obstructions.
Cable
Cable railings are another unique option for homeowners to consider. These are framed with either wood or metal so the overall feel of it is more versatile depending on which material you use to complement it with. These are very low maintenance as opposed to glass railings while still offering a great view of your backyard space. The plus side to cable railings is that you will also be able to feel the breeze in between the wires on a nice day.
Looking for some professional help? In addition to interior and exterior painting, we also have experience building beautiful decks that will last.  Contact Fillo Painting at (770) 769-7941 today for your deck and porch needs.