If you recently had a new garage door installed or your current doors are getting dingy, it might be the perfect time for a paint job. However, with such a range of paint colors to choose from, how do you decide what would work best? Most homeowners either want their garage to blend in with their home or stand out to make their garage "pop." Here are a few tips you can follow today to help you select the right paint colors for your garage door, starting with knowing your project's budget.
Know Your Project's Budget
First thing's first, you should identify your project's budget. Although garage door paint is usually very inexpensive, it's still important to account for your expenses. Remember, set a limit for your project and purchase materials that suit your budget. The last thing you want to do is splurge spending on materials and not have enough funds in your budget to cover labor costs.
Colors to Blend In
You can paint your garage a color that'll blend in with the rest of your home. You can do this by choosing the same paint color as your home; all you need to do is hire a residential painting service. However, not every part of your garage has to be painted the same; you can make the style of your garage stand out while blending in with your home. For example, you can choose a darker shade of color for the trim and use a lighter shade for the rest of your garage, or you can use a darker shade for the exterior of your garage and use a lighter tone inside. Choosing a darker shade can help blend in with the natural environment around the exterior of your home.
Colors to Stand Out
Rather than trying to blend in, consider how your home will look with garage doors that stands out. You can do this by choosing a paint color that matches specific parts of your home, such as your trim or shutters. These features are often a color that contrasts with the rest of a house and painting the garage doors to match will make them more of a focal point. For example, a dark gray house might feature bright white trim and shutters. Use this same white for your garage doors to make them pop.
Match the Style of Your House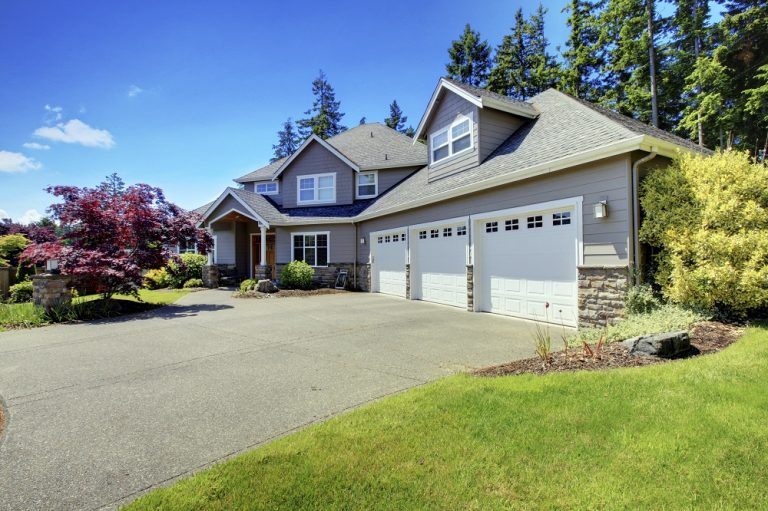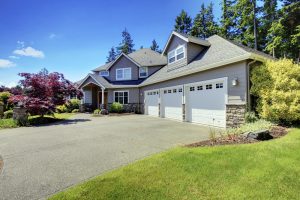 A great way to decide what color to paint your garage is to choose a color that matches the style of your house. This not only includes the color itself, but also the aesthetic. If you need help making sure the style you're choosing is right for your home, consider working with an exterior designer and painting contractor. This way you can ensure the style of your house and style of your garage match.
Hiring a Residential Painting Service
Consider hiring a residential painting service. They can help you choose which color(s) to paint your garage and provide experienced painting. This can be particularly helpful if you don't have the time to paint your garage or the know-how of which color to choose.
There are a few steps you can take today for selecting the right paint colors for your garage doors, including finding colors that blend or stand out and matching the style of your house. There is a range of colors you can choose from to repaint your garage to boost the curb appeal of your property. Hire Fillo Painting to paint your garage doors or for other residential painting in Roswell, GA. Call 770-769-7941.