Giving staircases a fresh coat of color is often a cosmetic choice. But, there are more reasons to hire a painting company in Alpharetta than just to make your steps aesthetically pleasing. Read on to find out what they are.
Hides Imperfections
Stairs receive a lot of foot traffic every day, so they're naturally prone to wear and tear. After some time, scuff marks show up. Hairline cracks also become visible, and the finish may chip off. Fortunately, these minor imperfections can be concealed by simply painting over them.
Flat paint is best for hiding flaws on interior surfaces. It absorbs more light, making blemishes less noticeable. But, it's not easy to clean, so stick to low-luster finishes like eggshell and satin. They have a smooth surface, helping dirt, dust, and grime come off quickly. Learn more about them from a professional residential painter.
Makes Cleaning and Maintenance Easier
One day your house looks spic-and-span, but the next it's covered in a layer of dust. This can be frustrating, especially when you have to clean the dreaded stairway. You need to sweep the treads, wipe the balusters, and polish the handrail, all while making sure you get those hard-to-reach corners.
Endless dust on the stairway is something that homeowners have to learn to deal with. And, one secret to easy cleaning is to coat the surface with the right paint. The smoothness of a glossy finish prevents tiny particles from sticking to your steps.
Protects Against Mold and Mildew 
Stairs usually get moldy when they're near bathrooms and kitchens. These areas produce a lot of moisture, making their surroundings the perfect breeding ground for mold and mildew.
Coating them with a fresh layer of paint keeps moisture out, protecting their surface. This is particularly useful for treads made of wood since they tend to absorb condensation that weakens the structure.
Improves Indoor Air Quality
Improving your home's air quality with paint seems like a far-fetched idea. But, since it keeps dirt, dust, and pathogens to a minimum, it greatly benefits those who suffer from allergies or pulmonary issues.
Paint formulas have also changed a lot over the years, and they're safer to use than ever. Those with low amounts of volatile organic compounds (VOC) are made with far fewer toxins, and are better for everyone, particularly for people with allergies or chemical sensitivities.
Gives Your Home a New Look
Pictures of fabulous houses and beautiful interiors are everywhere, and they might make you want to give your home a makeover. That's a fine idea, except that revamping the whole place will probably leave a dent on your budget.
If you want to change the look of your home drastically, here's a trick: paint your staircase. It occupies a large visual space, so altering its appearance makes a huge impact on your interior design.
Adds Value to Your Home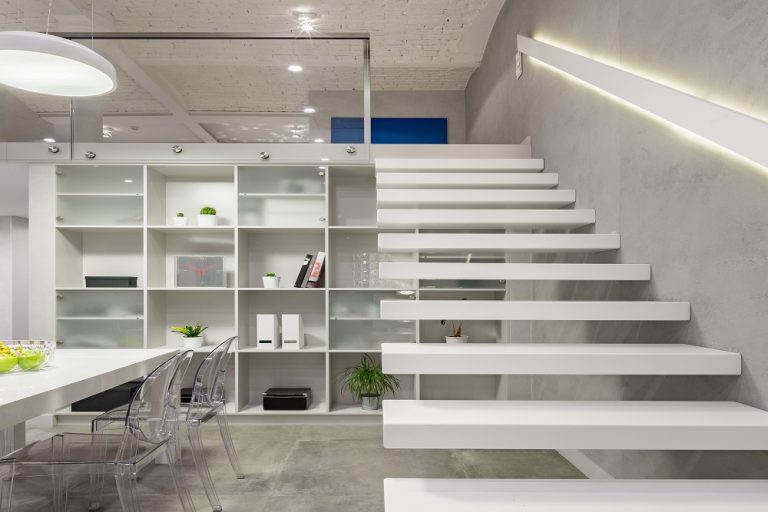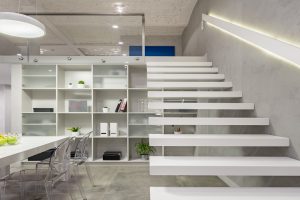 The average American moves once every five years, leaving their properties behind. And, a residence that's no longer a good fit for one family may be a dream home for another.
If you see yourself selling your house, it's essential to keep it in tip-top condition. Painting your stairs is a good place to start since it adds significant value without significant cost. It'll seem like you've remodeled part of your home, but in fact, you only made a small change.
Ready to give your space an update without spending so much of your hard-earned money? Get in touch with Fillo Painting. Their professional interior painters in Alpharetta are sure to breathe new life into your staircase.