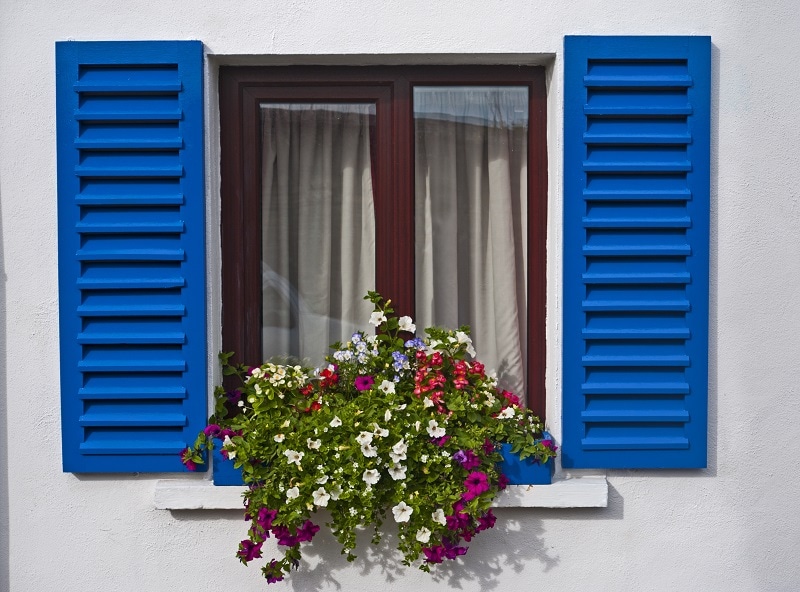 Stylish and dramatic, shutters are versatile features that give all styles of homes a touch of traditional comfort. Shutters make homes feel inviting, lived-in, and comfortable. Yet, they may not look their best. Just think how much more effective your shutters will be if you hire professional painters in Alpharetta to give them a fresh coat of beautiful paint.
Color can change how your shutters emphasize a window or doorway and can even make them appear larger or smaller. Go bold with a bright contrast color that will fascinate everyone who passes by, or emphasize the existing color of your home exterior with a nice, complementary color that makes your entire facade look stylish and cohesive.
However, you can only achieve these design effects if you get the job done properly. Here are the steps that painters recommend to prepare your home's shutters for a fresh coat of paint.
Get Them Clean
Shutters may be small features, but that doesn't mean you can rush the job. You still need to take the time to prepare them for a coat of paint. Without prior preparation, you can end up with streaky, bubbling, or uneven paint. The paint may crack or fade sooner than expected.
To prevent all of these disasters, start by cleaning up your shutters. Rise them off with a hose—don't pressure wash them—to get started. Add a mild soap or detergent and give them a gentle scrub. Why should you clean off an exterior surface that's going to get dirty again anyway? Dirt, mildew, and dust can interfere with a clean, smooth paint job.
Rinse away soap to finish up the job. If you notice mold or mildew spots, clean them with a diluted mixture of bleach, then rinse. Pat them completely dry.
Set Up
Before you start painting you'll need to set up your paint station. This means protecting the surroundings. You may want to apply painter's tape around the edges of the shutters to prevent paint from getting where you don't want it. This would be difficult to touch up later as it would require you to find an exact match to your current exterior wall paint.
You also could remove the shutters and paint them separately. This would eliminate the need to protect plants and windows with plastic cloth. Set up your station with primer, paint, and a good supply of clean brushes.
Extra Tips
You should prime shutters that are very bright or very dark. These colors may show through another coat of paint. Make sure that you use the right type of paint for the shutters' material. For instance, exterior latex paint is more effective on wooden shutters while acrylic paint is better for vinyl shutters. Make sure to use only paint for exterior painting, which can handle the rigors of the outdoors.
Avoid painting in direct sunlight or humid, wet conditions. Give yourself time to prime, paint, and let the paint dry. Then, apply a second coat of paint to ensure the color goes on smoothly and looks dramatic.
If you want the best results from your project, hire a professional painting company. Professional painters have the technique, experience, and materials needed to paint shutters with beautiful results.
Contact Fillo Painting, your resource for affordable and high-quality residential painters in Alpharetta next time you consider upgrading your home with bold, beautiful paint.