Many people make personal resolutions every New Year with promises to give themselves makeovers. However, you can also give your home a makeover of its own through house painting in Atlanta. Few things can brighten and renew your residence more than a fresh coat of paint applied by a professional painting company. In just a short time, you can feel as though you've moved into a whole new home once the paint has dried.
By consulting with a painting contractor, you can find the perfect blend of colors, textures, and finishes to reinvent your comfortable and familiar home. With all the quality paints on the market today, there's no limit to what you can accomplish in terms of giving your home a refreshed look with new paint both inside and out. After all, painting your home is much more cost-effective than other remodeling projects. Keep reading for a few tips that you can use this year to give your home a complete makeover with brand-new paint.
Be Bold
While it's safe to select muted colors for your home's interior and exterior, there's also something to be said about veering from the path of conservative colors in favor of bolder, brighter hues. The key to using brighter colors is to heighten their impact by deploying them alongside other more traditional home colors as an accent point. While you likely won't opt to paint your entire interior in lime green, a dash of it here or there to offset more mundane colors and draw out similar colors in furniture, art, or floor coverings can reshape an entire room. Also, accent walls are popular for those who want to inject a flash of color into an otherwise conservative room without allowing the bold shade to totally dominate. Be bold with your color choices and use them in balance with other more conventional colors inside and outside of your home.
Understand Color Balance
While many people use feng shui principles in arranging furniture and overall room design, many people forget that colors play a role in complementing that ancient design philosophy as well. Feng shui is rooted in establishing balance, and that applies to colors as well. When repainting your home, be aware of that need for harmony by using a single dark base color along with a medium shade and several lighter shades that lighten the look. However, avoid using too many colors, as doing so can create color clutter, which is a no-no in the world of feng shui.
Maybe Monochrome
If brash, bright colors just aren't your thing, or if they simply don't complement your existing furniture, flooring, and décor, consider keeping it monochrome. There's nothing wrong with limiting the colors you use inside or outside of your home, so long as it makes sense stylistically. It also doesn't mean that you must use only shades of white, gray, or black. Monochrome painting designs can use any color, as long as it's just one color paired with lighter and darker shades of the same hue. The result can be an elegant, stunning appearance that can reshape your overall décor.
Understand the Big Picture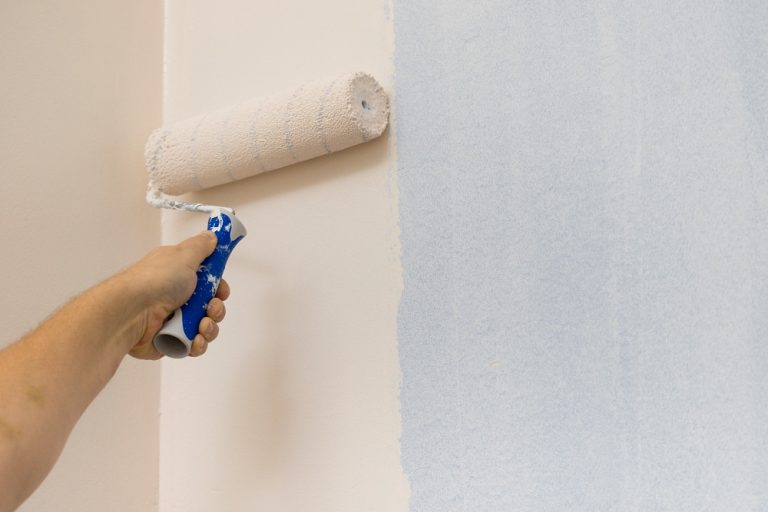 Some people are so deeply entranced by a color they see in a magazine or paint swatch that they neglect to consider how that color will function in their own homes. It's important to remember that no paint color exists in a vacuum, and that even if it looks great on the page or color slide, that doesn't necessarily mean it's right for your home. For a new paint color to have the desired impact, it must blend well with other colors in the home. That doesn't just include other paint colors, but colors in the furnishings, flooring, wall hangings, and window treatments.
With the help of skilled paint contractors in Atlanta, you can reinvent your home and give it a total makeover with fresh paint inside and out. Never underestimate the impact that new colors can make on your décor and use the tips above to guide you as you refresh your interior and exterior with new life. To learn more about giving your home a makeover with new paint, contact Fillo Painting at (770) 769-7941.