Maintenance for your commercial building doesn't stop at basic interior repairs. Atlanta ranks among the top ten cities in the U.S. for innovation and business start-ups, which creates a very competitive atmosphere within the city's commercial sector. Keeping the exterior of your business well-maintained adds to your professional credibility. Regular maintenance and a professional paint job performed by commercial painting contractors in Atlanta are the best routes to go to ensure your building's exterior sends the message that you're ready for business.
Maintaining Your Commercial Paint Job
An experienced commercial painting company should inspect your building's exterior paint every year. Mold and mildew growth are common across the state, but a professional experienced with commercial painting in Atlanta can remove it without damaging the existing paint. Accumulations of dirt on your building's exterior not only encourages mildew growth, but it also leaves a faded appearance on the paint's surface. Keep aggressive cleaning methods like power washing down to once or twice a year. This type of cleaning can damage the building's surface and encourage cracks or weaknesses in the painted surface. Don't forget to check caulking around doors and windows regularly. Remove any cracked or peeling caulk and replace it with new caulk.
Does My Commercial Building Need a New Paint Job?
The first step to ensuring your building looks well-maintained is to step outside and view it from the street as your potential customers would. Your building may not require a new paint job, just a bit of sprucing up. Sometimes, you can pressure wash a building to remove grime, pollen, or dirt. This usually brightens the color. But look closely at the painted surface. Even small, spidery cracks become larger patches of patterned cracking. Sunlight and moisture will eventually damage the painted surface. If you own a structure where there is a large amount of foot traffic or it's a residential building, chances are you'll need more frequent paint jobs. However, a professional paint job performed by commercial painting contractors should last from five to seven years.
Tax Deductible Repairs
Repairs to restore your commercial building to its original condition to maintain the value of your property might be tax-deductible. According to Section 179 of the federal tax code, any repairs that a business owner makes to restore a non-residential property to its original condition can be fully deducted in the year the repairs occur as long as they are necessary to maintain the property's value. Painting, both exterior and interior, is listed as one of those repairs.
Professional Commercial Painting vs. Cut-Rate Providers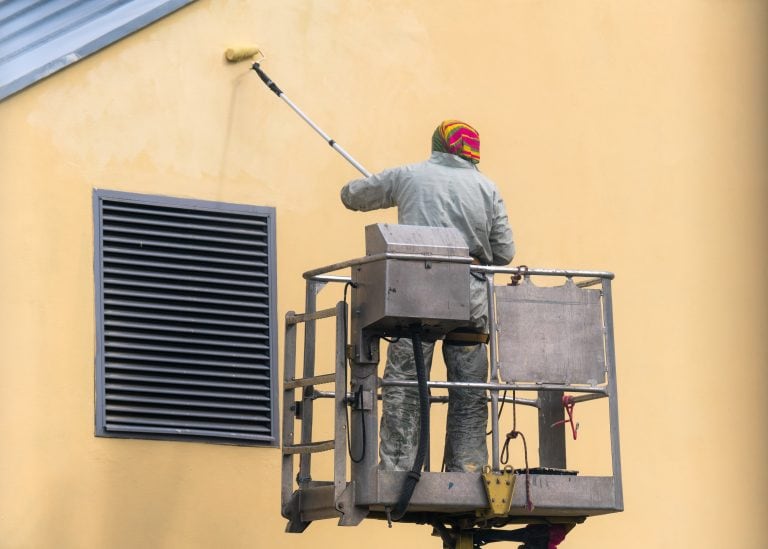 If you do need a new paint job, you'll likely find several local companies that offer commercial painting in Atlanta. While keeping an eye on your bottom line is important, and it's tempting to hire a painter who offers the lowest bid for your paint project, look a bit further before doing so. During the painting process, you'll want to continue doing business as usual and for the job to be completed as soon as possible. Reputable commercial painting contractors in Atlanta will provide an accurate quote for the recommended work following a thorough inspection. Professional commercial painting in Atlanta assures you of an expert-quality paint job completed with high-grade materials that will improve the appearance of your building. For more information or to request a quote, please visit our website.