For most businesses, perception often equals reality. In other words, customers base their opinions of your business on many factors, one of which is the condition of your physical premises. If your building looks unkempt and unprofessional, customers may assume the same about your business. That's why many business owners go to great lengths to keep their public-facing locations clean and updated to present the best perception of the quality and attention to detail the business delivers. One way to accomplish that goal and maintain your commercial site is with commercial repaints in Atlanta.
Repainting your commercial building isn't just about improving its appearance and giving customers more confidence in the quality of service that you provide. It can also have a tangible impact on your bottom line by increasing the property value of your business site. By hiring a commercial painting company to update your interior and exterior, you can capitalize on the refreshed appearance in multiple ways. Keep reading to learn more about the benefits of a fresh coat of paint.
Increased Curb Appeal
When it comes to real estate, there are many aspects of property value that are strictly superficial. For example, curb appeal plays a significant role in how your property is perceived, and it can translate to increased property value. For example, even an elegantly adorned interior won't buoy the value of your property much if it looks terrible from the curb. In fact, many customers may drive right by your building without even giving you a chance to earn their business if the building looks unkept and decrepit from the outside. Curb appeal can play an important role in drawing potential customers and clients to your business, which can increase the value of your property. Few things can make more of an impact on the curb appeal of your commercial premises than a fresh coat of professionally applied paint.
Efficient Renovation of Interiors
When it comes to resetting your interior space, expensive renovations can drive your overhead up and represent a significant investment in your business property. While such renovations can improve your property value, that's not always the case. For example, if your renovations were built to accommodate your line of business, they may be of little benefit to the person who is interested in purchasing your property. However, one of the most affordable universal renovations you can make to the interior of your business is the application of a fresh coat of paint. Unlike other major structural renovations, paint colors are easily changed. New interior paint can accomplish many goals, but most importantly, it can raise the value of your property by providing updated color motifs and a shiny newness that can't be accomplished through most other means. Soft colors can provide soothing updates, while pops of bright color can inject energy and life into otherwise stark rooms. The transformative qualities of interior paint are impressive, and they raise the value of your building as a result.
Protects Your Investment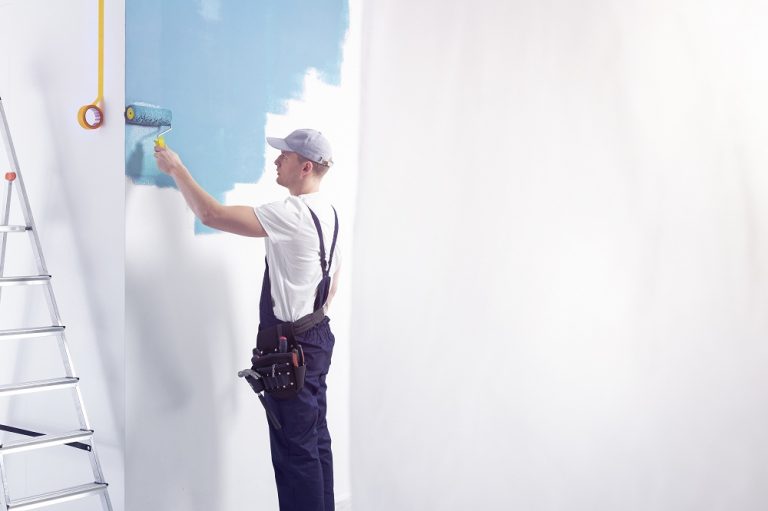 For many, painting is purely aesthetic as it's used to change the appearance of a building's exterior and interior. While it does play a critical role in style and décor, it also has a very specific purpose—particularly when applied to the exterior of your building. Paint offers protection against the elements, especially if your commercial building features wood or steel. Paint can form an effective seal against the moisture that would degrade many building materials and erode the value of your structure. Some paints can even protect your building from the damaging impact of high intensity UV light. In either context, paint boosts property value because it reduces wear on your building's exterior caused by exposure.
If you want to improve the value of your commercial building, consider hiring a commercial painting company in Atlanta to repaint your building's interior and exterior. To request a quote or receive a free consultation, contact Fillo Painting at (770) 769-7941.