As a homeowner, you know that a fresh coat of paint can restore any room's appearance. It'll look better to you and to your guests as well. But we don't give as much thought to painting the interior of the professional office or business space we work in or lease to others.
The peeling and cracking paint on the walls indicates that it has been some time since they were painted. You don't want visitors, clients, or potential investors to see walls in the workplace that appear shabby. That means giving the walls a thorough cleaning and a fresh paint job.
You may have questions about how often to paint an interior office space. There are a number of factors involved that help you decide when to call a commercial painting company in Atlanta for the job.
Obvious Signs
An obvious sign that it's time to refresh the look of your office is when evidence of wear is noticeable. Areas where paint peels or flakes aren't merely unsightly. Dirty, faded, or stained walls reflect poorly on the owners and occupants who are likely not investing in the building's maintenance. Airborne paint particles can be potentially hazardous to the health of those who work and visit.
Appearances matter when it comes to your office or business space. It's important to maintain an impressive look, so you'll want to seek out the services of commercial painting contractors once evidence of wear can no longer be ignored.
Every Couple of Years
Homeowners repaint rooms every five to seven years if a good primer base is applied and the interior paint is of high quality. They may do it sooner if the paint is of a lesser quality. A number of factors determine if it's time for a paint job, such as the usage of the room, exposure to sunlight and ultraviolet rays, interior temperature, and so forth. When it comes to maintaining a fresh look for your office, repainting the walls every two to three years is often sufficient.
Call a Pro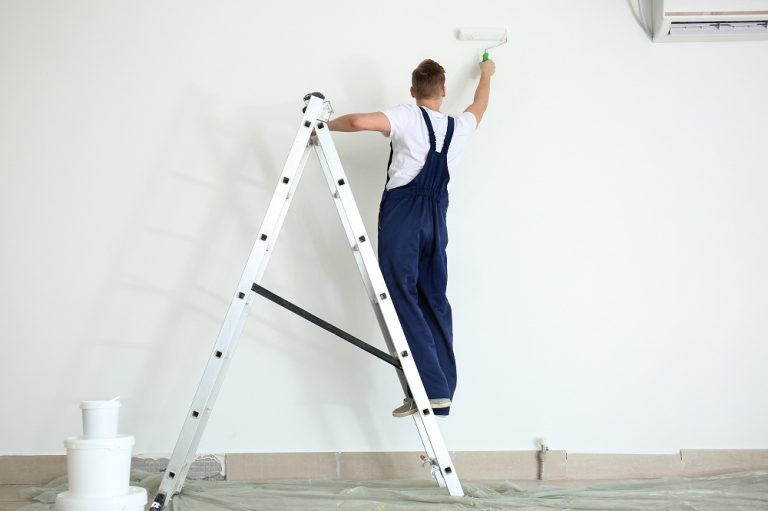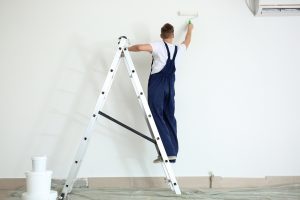 When it comes to upgrading the look of your office space, you'll want the services of professional painters if you want the job done right. You should seek out commercial painting contractors that have experience with offices and commercial spaces. Your commercial painting contractors will be certified and insured so you can count on them doing a professional job with minimal liability risk to you and your company. They'll know the basics of surface preparation and assist you with the choice and quality of paint that will make your office space stand out.
The Benefits
A fresh coat of paint on the walls every two to three years is an investment in your business. Office appearance can go a long way in generating new business. Potential customers or clients may take note of a poorly painted interior space that shows cracks and peeling and question if they want to work with someone who puts so little effort in the office appearance. A high-quality paint job done by professional contractors shows your commitment to a positive interior look.
If you're planning a painting project for your office space, you'll want to hire a commercial painting company in Atlanta for the job. Fillo Painting has the best commercial painting contractors to plan and manage the paint job in your interior office space. Call Fillo Painting today at 770-769-7941 for a professional consultation and quote and find out how we can give your office a new look.