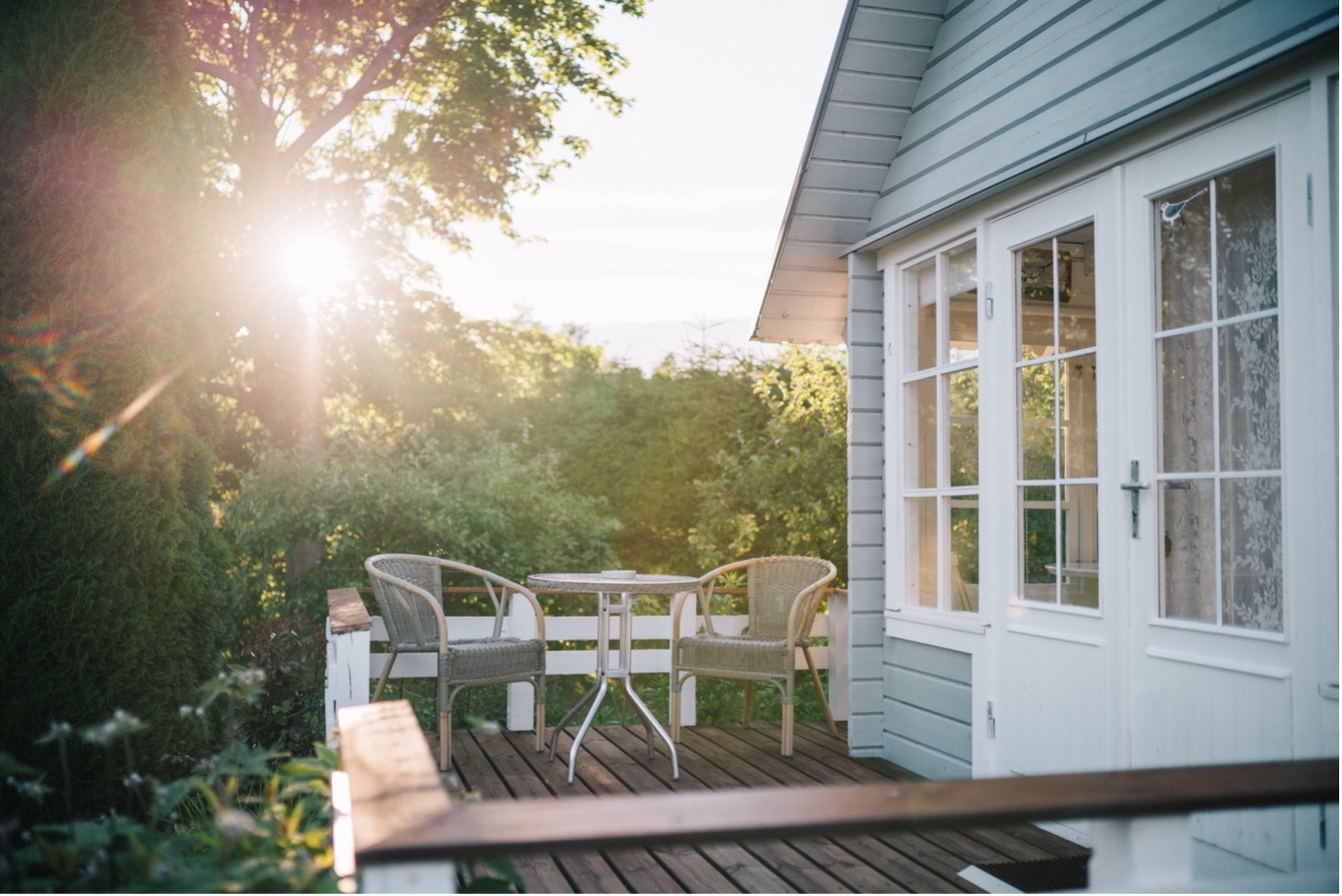 After you're done building your deck, the work doesn't end there. Outdoor decks are becoming more popular, more elaborate, and more a part of a home's style than ever before. One of the best ways to improve the outdoor area of your home is by painting the deck. It'll help transform the aesthetic and prove to be a significant upgrade for the space.
However, when deck painting, it's essential to pick the proper color. Choosing the wrong color can lead to a deck that's more of an eyesore than an aesthetic addition to the house. Besides that, picking the wrong color can also leave you having to spend a lot more time re-doing the paint job.
That's where we come in to share with you the best possible paint styles for the deck. Each of the deck painting ideas looks fun and professional. Here are the best deck painting colors to help you find the ideal color:
Slate Grey
Homeowners that want a modern aesthetic from their deck will love the impact that a slate grey palette will provide. The color is incredibly popular these days and will work perfectly with furniture from Ikea. Painting your deck grey will help give off a very sleek and Scandinavian aesthetic.
It's also a practical color. It's not easy to spot dirt, and homeowners don't need to worry about glare reflection. Thanks to the deep hue, slate grey works well with lighter walls and dark walls.
Blue
One of the most pertinent design trends for the year has been the use of coastal colors. A brilliant coastal option for your decks is blue. Blue is available in many shades, but among the most popular is Granite Blue. It's a neutral cool color that allows you to build a subtle coastal theme that helps give your outdoor area a calm and soothing vibe.
Another great option is Colonial Blue, and it'll make homeowners feel like they're on the beach the whole time.
Neutral
Deck painting with a natural wood stain color like Cedar has been popular with homeowners for a long time. Neutrals are such a popular choice because they'll work for anyone who wants a clean and minimal design. Its neutral tones help ensure that it works well with both neutral-toned and bright furniture.
Keeping the deck in a neutral tone helps ensure that cleaning and maintenance don't take up all of your days while offering a base that complements nearly any color option for furniture and accessories.
Black
When it comes to an eye-catching deck, nothing can provide the same impact as a black deck. For high contrast deck painting ideas, nothing provides a template as effective as black. However, unlike other color schemes, black isn't very forgiving to wear, fading, and dirt.
To get the most out of a black color scheme, you're going to need to plan all the outdoor furnishings. The color of your house also needs to go along with the black deck painting.
How to Choose the Perfect Color
The two most important factors to consider when selecting the deck painting scheme are the household's exterior color and the level of maintenance you can handle. Keeping these two factors in mind will let you choose the best deck painting option for your house.