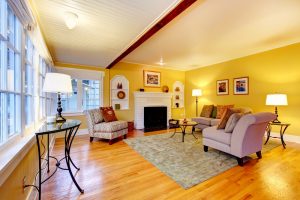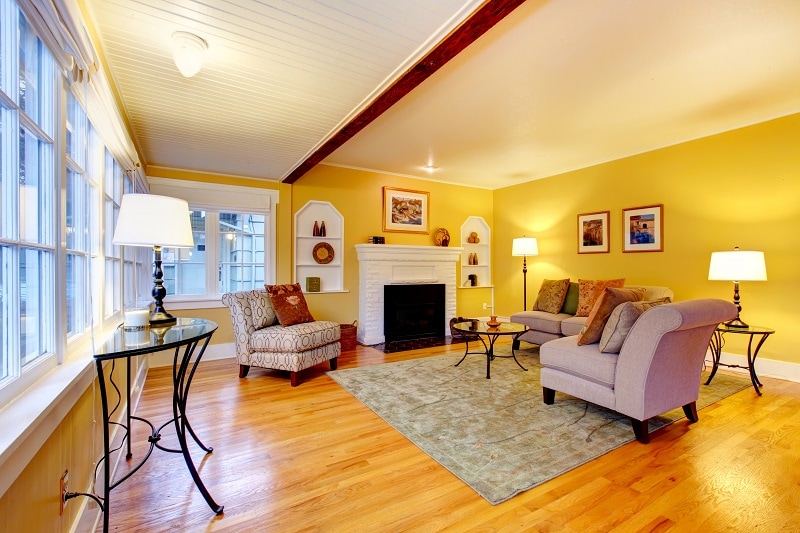 As summer beckons, bright sunshine and the warm weather combine to make our hearts happy. Summer is the time when you want everything around you to look bright and beautiful, and your home is no exception. Many of us love to give our homes a boost of refurbishment with a coat of fresh paint, with shades and palettes that shout "summer!" Since summer is all about fun and being outdoors, your walls should get a coat of fun too. Fillo Painting, a painting company in Roswell, GA, provides expert home painting services to make your walls look fantastic.
As you look to give your home a bright makeover, you must think about some soothing color palettes for your rooms that signify bright and beautiful summer. Painting your room in a new color is a great option to welcome summer, however, you can also create pops of color by creating a focal point such as a colored ascent wall or painting a door or window in a different color. Keep reading for cool ideas on beautiful color palettes that you can bring home this summer.
Sunny Yellow
If there's any color that embodies summer in its true spirit, it's bright yellow. This bold shade can become a focal point in your living room if you create an accent wall with it. Pair this bright-colored wall with furniture in shades of white or beige to create a cheerful living space. You can also throw in yellow throw pillows in different fabrics and textures alongside other shades such as orange, blue, etc. to create a bright color scheme—perfect for the warm summer weather.
Capri Blue
Summer and the blue waters of the ocean often go together, and you can bring this soothing color of the sea right into your home. Shades of ocean blue and turquoise are trending in interior design, and Capri blue is a beautiful, bright shade of blue that is ideal for summers. Paint your bathroom walls in this beautiful color of the sea or create a patterned accent wall in your kitchen to bring this tranquil yet bright color to your home.
Jade Green or Sea Green
Emerald or jade green is a soothing color that brings a breath of fresh air to your rooms. Jade green walls combine well with powder blue or beige furniture and accessories to create a harmonizing color palette for your home. Indoor plants enhance the look of this refreshing wall paint color. Sea green or pastel green is another variation of this color that is ideal for bedroom walls. This light shade of green—when paired with similar colored bed accessories—makes for the perfect summer color palette for your bedroom.
Citrusy Lemon
Summer is all about lemonade and other refreshing drinks, and there's no better way to incorporate the citrusy notes of summer drinks than with a lemon-yellow color palette for your walls. Lemon yellow walls are ideal for kids' bedrooms or bathrooms. This light yet energizing summer wall color goes well with neutral furniture and accessories. Patterned throw pillows or rugs will spruce up the overall décor of your room when combined with this wall color.
At Fillo Painting, we provide specialized home painting services, giving your walls a major face-lift and making your rooms look fabulous! If you're ready to freshen up your home's paint, visit https://fillopainting.com.