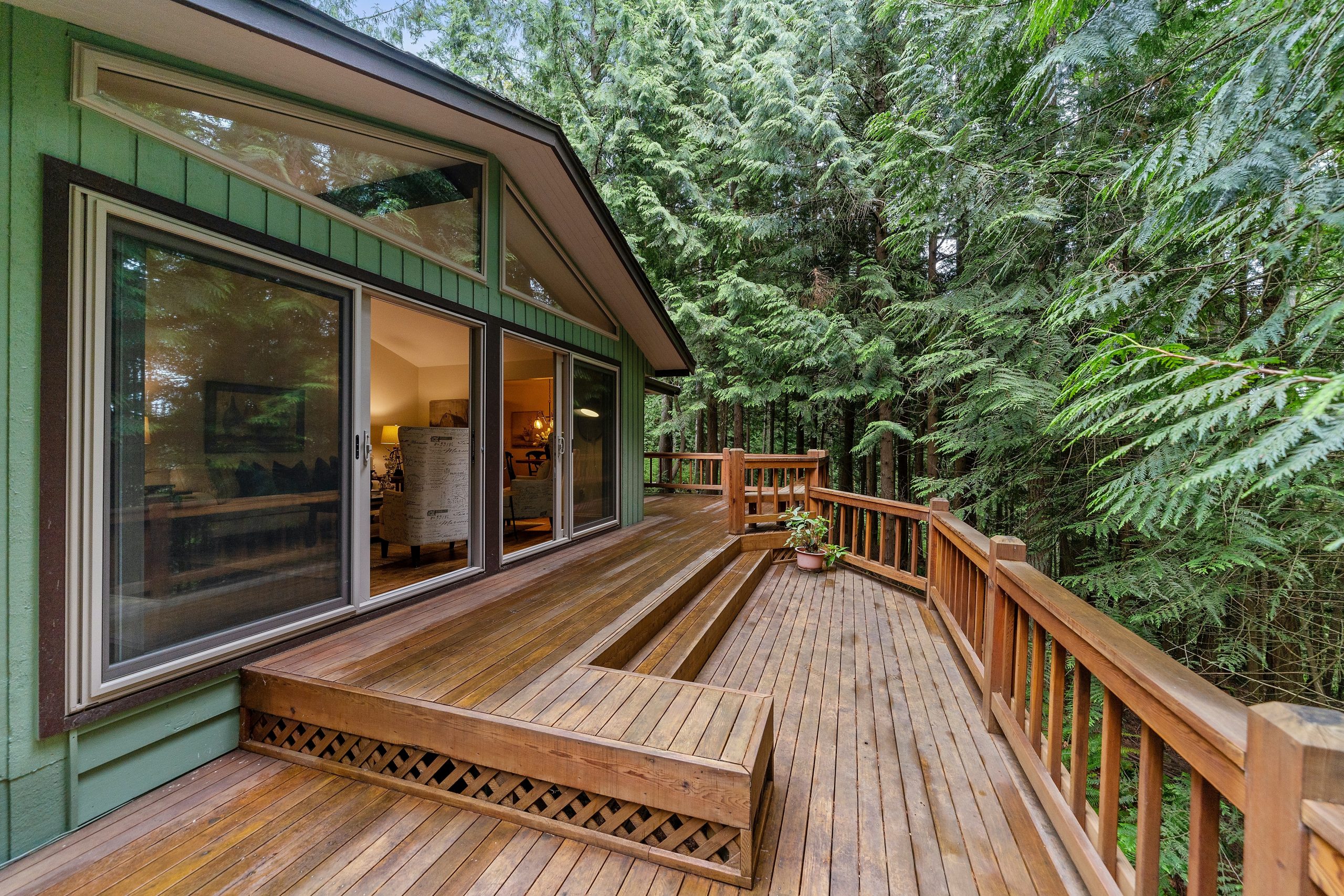 Building a new deck is an exciting chance to add tons of personality and value to your home. Your home can be an extension of you, and creating spaces that you, your friends, and everyone who lives with you enjoys is a great way to make your living space more personal.
One of the biggest decisions you make while planning a deck is the design. Making your deck unique in some way can significantly raise its value while also providing a truly personal and interesting space for you to relax. To help you in your decision, we've put together a few deck ideas we hope will help inspire you to create your perfect space!
Patterns
Patterning is a great way to add personality to a deck. Many traditional decks use a single species of wood that are commonly laid in the same direction. Alternating the directions of the wood to create diagonal, herringbone, or other patterns can help make the deck more visually interesting, while incorporating two or more species of wood can be used to create beautiful alternating effects.
Organic Shapes
The majority of decks are made using hard, straight lines and sharp angles, so why not break the mold with a deck that incorporates organic shapes? Implementing curves in railings, edges, and boundaries can be a simple way to quickly give a simple deck idea a big injection of visual appeal. Curves and other organic shapes can also be a fun way to make a smaller deck feel larger and more open.
Built-In Pools or Hot Tubs
While adding a pool or hot tub to landscaping is not necessarily unique, incorporating it into your deck design can be. Normally, a raised pool or hot tub would seem to take away from your deck's space. By making the pool or hot tub a part of the deck itself, you can add the feature while keeping the space open and unconstrained. Pools and hot tubs also create great opportunities for unique landscaping that involves water and greenery, which can make your deck feel more natural and inviting.
Multiple Levels
Incorporating multiple levels is a great way to add more interest to your deck. By splitting your deck into more than one or two levels, you can create the illusion of more space while still being practical. Each level of the deck can be used or decorated differently, empowering you to design to your heart's content.
Tiling
An untraditional option for decks in the US, tiling can create absolutely beautiful effects if done right. Tile is easy to clean, highly durable, and opens the door to a wide variety of materials, patterns, colors, and shapes. If you're really looking to get creative with your deck, tiling is a great and unique way to go!
Hopefully this stimulated your imagination and helped you develop a few more deck building ideas for your next big project! To get into contact with expert deck builders, reach out to us at https://fillopainting.com/porches/ or 770-769-7941.