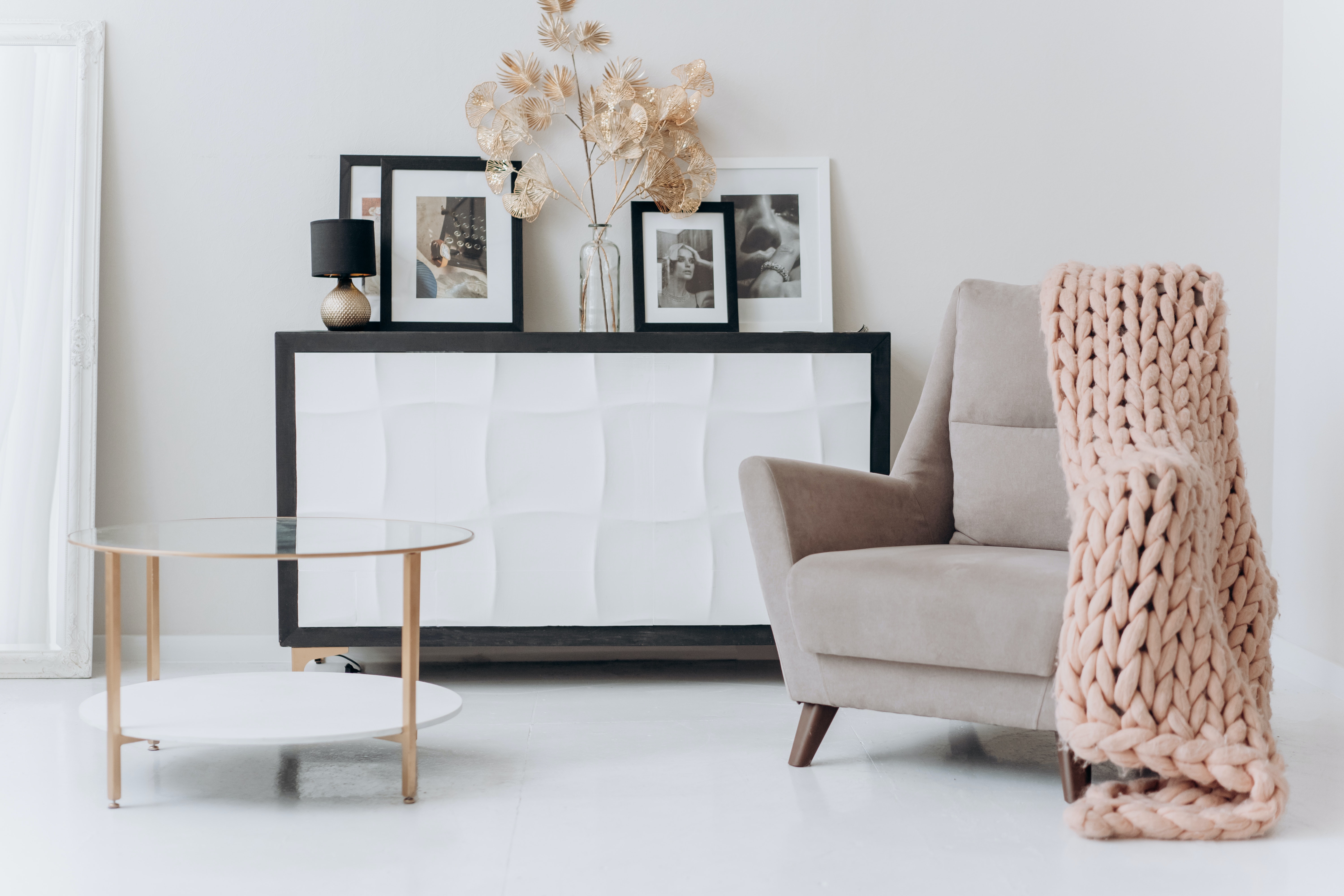 When renovating or reorganizing your home, do you have any small rooms that you would like to appear larger? You can try moving furniture around or adding mirrors, but experienced renovators will tell you that the color of your walls is the best place to start.
Finding the best paint colors for small rooms has a massive impact on the look and feel of your living space. Read on as the staff from Fillo Painting in Woodstock, GA, tell you more about how to make your small spaces feel roomy.
Best Paint Colors for Small Rooms
Stark white walls and plain white trim are obvious choices, but there are plenty of other colors that will complement your home and make any room appear larger. As a general rule of thumb, bold and dark colors make a space feel cozy and intimate, while light, bright colors open up your space and improve natural lighting.
Here are some of the best paint colors for small rooms that interior designers use.
Beige, Gray, and Light Taupe
Neutral colors like soft beige, glossy gray, or eggshell white go with just about any interior design and never go out of style. Soft, light colors like these reflect lots of light and work best in rooms with plenty of sunshine.
If you're bored by basic whites but don't want to look at bold colors all the time, these neutral colors can make your room feel large and elegant.
Deep Colors
Usually, interior designers leave darker colors to rooms with more square footage. However, a gunmetal gray or deep teal can add the perception of depth to north-facing rooms that don't receive much natural light.
Some small rooms may benefit from the modern sophistication of a darker palette. Combining darker, more intimate tones with a brighter ceiling color adds height to your room for a cozy but spacious feel.
Pastels
If you want a splash of color without overwhelming the senses, a light yellow, mint green, or blush pink may be the perfect choice for you. Softer colors add warmth and energy to your room and complement neutral furnishings and décor. Contrast these shades with deeper colors to make your small space more dynamic.
Brighter Colors
Bright colors can be a bold but rewarding choice for your house-painting project. A sky blue or light purple can be intimidating to design furnishings and décor around, but they offer a vibrant pop of color that opens up your living space.
Small rooms provide the perfect opportunity to add a splash of color that would otherwise be overpowering in a larger room.
Earth Tones
Earth tones come in a variety of colors and depths and provide you with a cozy, natural feel. If your room receives a lot of natural light, consider a mossy sage or soft blond color for a bright yet relaxing feel.
Coffee browns, forest greens, and camel tones offer a touch of sophistication and can create intimate sitting or study spaces.
Fillo Painting in Woodstock, GA
Whatever your house painting needs, our team at Fillo Painting has professional-grade painting contractors ready to assist you. We pride ourselves on finding our clients the best paint colors for small rooms in their Georgia homes.
Fillo Painting is a bonded and insured full-service painting company offering the highest-quality materials and services to residential and commercial clients at an affordable price. If you are looking to paint your home in the North Atlantic suburbs, check out our website or call us at (770) 769-7941 in Woodstock, GA.