Design is all about giving rooms personality, uniqueness, and a sense of comfort. This is especially important in a child's bedroom. Great design choices help your child feel more comfortable and happy in the room where they spend most of their time.
Color is particularly important for children. They're attracted to the fun and imaginative aspects of color, and the right color scheme can make them fall in love with their bedroom. This is especially important if you've moved into a new home and want your child to feel right at home. So what color should you paint your child's bedroom? Painting contractors recommend these methods for making the right choice.
Start with the Favorites
This can be a tricky method, but you may simply be able to apply your child's favorite color to their bedroom walls. Just make sure you design safely! For instance, if your child loves blue or green, try to avoid a childish, pastel paint color, and instead choose a more mature shade. Colors muted with a little gray feel more mature, so they won't outgrow the color too quickly.
What if your child loves a very loud color, like bright orange or pink? Sometimes this can work, but it's also helpful to incorporate these colors in small doses. Too much of these vibrant shades can make a bedroom feel overwhelming. But there are ways to work with these quirky hues! Ask residential painting services near you for advice on choosing accent colors for balance. For example, navy blue walls featuring a bright orange stripe can have a more pleasing effect on the room's vibe as a whole.
Find Balance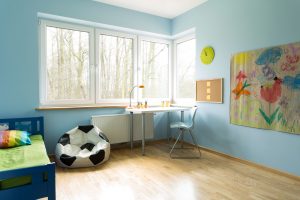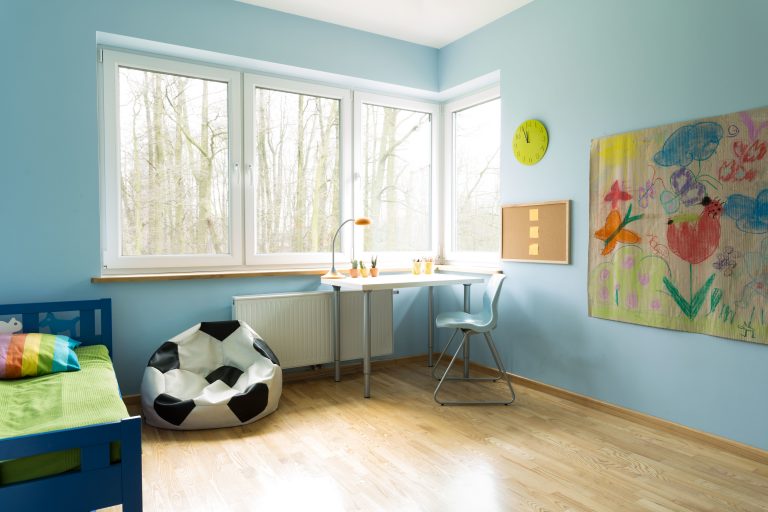 This leads to the topic of balance. As a rule, try to balance light and dark colors, and select a theme without going overboard. If your child loves a certain theme or character, like unicorns or pirates, you can use paint color to reflect the theme without it overwhelming the room. A single accent wall can be colorful and bright while the rest of the walls retain a more low-key, neutral shade.
Too much bright color can make a room feel too energetic–even for a child–but remember that too much dark color can be way too mature for a child. Balance energetic and soothing elements so your child can both play and sleep in their bedroom.
What's Their Age Again?
Remember, you don't want to paint a child's room a color that's too mature (or as they might say, "boring")! These are colors like dark gray or off-white–hues children aren't usually fond of. But avoid overly childlike colors, too. Remember that they'll quickly outgrow very childlike colors like baby blue or magenta. Try to consider the fact that they outgrow certain phases quickly, as well. Your child may not have an appreciation for horses or stars forever, so avoid leaning too far into a specific theme.
The best thing you can do is involve your child in the paint color selection process. After all, each child is unique, and it's their room! Working with a great residential painting contractor in Atlanta is the next step in selecting the perfect color for your child's bedroom. Call Fillo Painting today for design assistance, and to schedule a high-quality, long-lasting paint job that your child is sure to love!