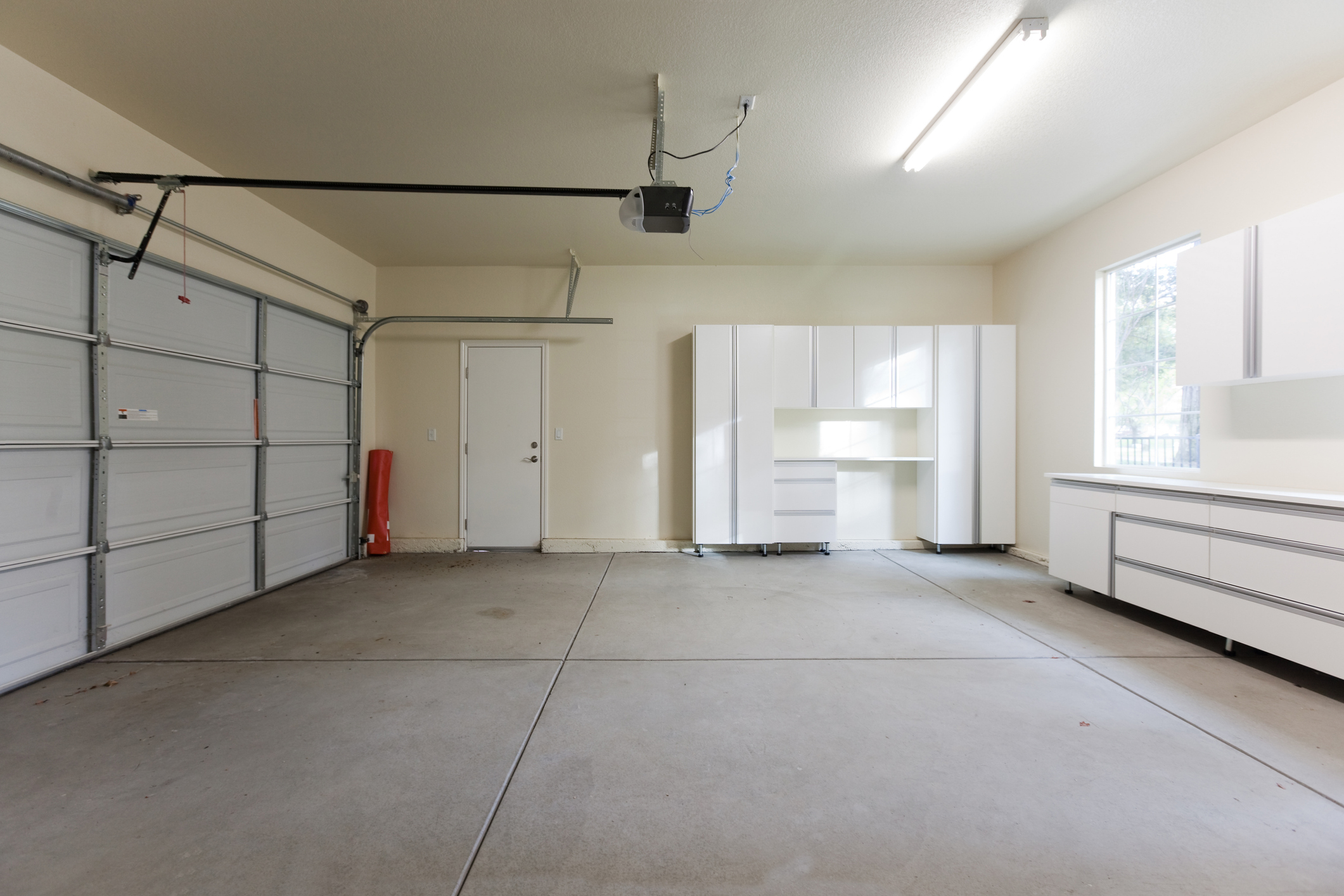 Have you ever considered the potential for your garage to become a vital room in your home? You'd be surprised what paint and color can do to bring your garage alive.
Home renovations rarely address the garage. Most people consider it an appendage to the house since it primarily functions as a utility and storage space.
However, functionality and aesthetics are not mutually exclusive and a simple coat of paint can transform your garage from a dingy storage room to an inviting part of your home.
If you want to revitalize your garage space, let our team at Fillo Painting provide a few helpful tips for choosing the best garage paint colors.
Garage Paint Color Ideas
As one of the most utilized parts of your home, your garage deserves the same loving treatment as the rest of the house. A fresh coat of paint can go a long way toward making the large space feel more open and comfortable. The right wall paint color and enhanced lighting conditions can breathe new energy into the open space and complement your garage floor, door, and ceiling.
One helpful tool for deciding color palettes is the color wheel. A color wheel will allow you to select a color you want and find its complementary colors for a cohesive interior design. A primary consideration is that your garage paint color shouldn't clash with any furniture or appliances you already have. Otherwise, you can take it in your choice of color directions!
Best Paint Colors for Garage Walls
If you are looking for garage paint color ideas, many people recommend that you stick to a light, solid color. Lighter colors make a room feel larger than it really is, and solid colors prevent distracting patterns and illusions that trick your brain into thinking the room is small. Keep in mind the placement of cabinets, workbenches, and other appliances in your garage—and how the light reacts in the room.
The best garage paint colors are white, grey, beige, or blue, as these colors will enhance lighting, look cleaner, and open up your space. A pure white ceiling contrasted with a slightly darker color for the walls and floor will trick your eyes into thinking the room is much taller than it is. Conversely, if you are looking for a cozy, intimate environment for your garage, darker shades work best.
Garage Door Paint Colors
As one of the largest, most prominent features of your home's exterior, an aesthetically pleasing garage door can do wonders for property value and curbside appeal. When deciding on a color for your garage door, you will want to consider how it will match the rest of your home's exterior. Loud primary colors can clash with brick and other colors of siding, as well as roofing. Make sure it coordinates with your home's front door, which should be your home's external focal point.
Painting Your Garage
Once you have made your color decisions for your garage interior, next, it is time to choose the type of paint and primer you will be using. Avoid using flat finish paint, as it is easy to scuff and get dirty. A semigloss paint typically works best for garages, as they resist grime and are easy to clean with soap and water.
Before you begin painting your garage, you will need to prime the walls with priming paint. This smoothes out any surface imperfections and allows the actual color to stick to your walls. A smoother paint job makes your garage look and feel cleaner for longer.
If you are looking for help deciding the best garage paint colors for your home, our local experts at Fillo Painting in Woodstock, GA, are here to help. Contact us on our website or by phone at (770) 769-7941 to set up your appointment today.