Forget your search for the perfect neutral. If you want to find the most stylish and versatile paint colors for your home, you need only look for the best almond color paint.
Almond colors are a surprisingly diverse category of paint products. Their versatility, elegance, and popularity with top home designers make any of the following almond colors a great choice for interior painting projects.
About Almond Paint
Almond colors are great alternatives to popular neutrals like white, beige, and gray because of their complexity. These nutty shades combine creamy white with touches of brown and notes of other warm or cool hues. They're soft and understated, but allow you the versatility to decorate and redecorate with little fear of clashing. The subtle differences between these colors can have a tremendous effect on the tone of any room.
Grant Beige
This Benjamin Moore paint is on the darker, grayer side of almond, with undertones of green that make it a great choice for rooms with natural views. It's surprisingly warm and comforting for a neutral, but has the maturity and sophistication of gray.
Best in living rooms and kitchens because of its subtle warmth. Pair it with greenery and your favorite wall art.
Shaded White
A popular almond color from Farrow & Ball, this paint color is classic and traditional, but with a twist. The twist lies in its soft, sandy tones and ability to reflect light beautifully. Shaded White is a great choice for creating a relaxing vibe at home without looking too casual or relaxed.
Best in foyers and dens, where you can make a great first impression, and make visitors feel right at home.
Oxford Stone
Another great choice courtesy of Farrow & Ball, this almond color is heavy on the nutty, brown tones and has a beautifully rich warmth. If you want the clear, clean, and spacious vibe of white rooms without risking a sterile effect, choose Oxford Stone. It's a warm neutral with the benefits of white, so professional painters strongly recommend this color.
Best in kitchens and bathrooms, where a luxurious warmth should wash over you. Oxford Stone pairs beautifully with hard surfaces like countertops and tile.
China White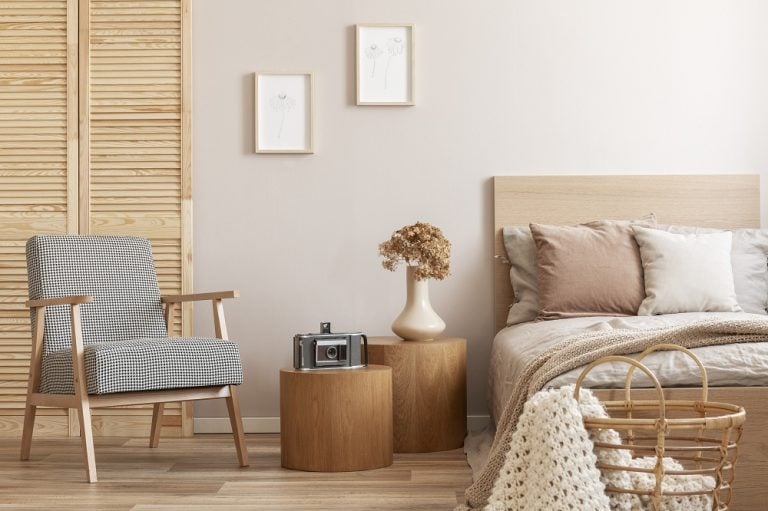 Also by Benjamin Moore, this paint color is unusual for a neutral, but in only the best ways. It's an off-white that happens to be both warm and cool at the same time, and fluctuates depending on how you decorate around it. Why is this beneficial? You can apply the same paint color in every room for a sense of contemporary uniformity, but can also decorate rooms with varying degrees of formality and relaxation.
Best in just about every room, but its creamy, smooth look adds refined comfort to bedrooms and living rooms.
Turbinado
Named for a popular cane sugar, this Clare Paint color is almond-like, but with the intensity and boldness of stone. It's a great choice for walls paneled in reclaimed wood, stone, or wainscoting, and can warm up the coldness of flooring materials like concrete.
Best in dining rooms because of its refined, honey notes.
If you're ready to upgrade your home with beautiful almond walls, call Fillo Painting right away! We are the best interior painting contractors in Kennesaw, and we can't wait to help you transform your space.