Accent walls are back and better than ever. This once bygone trend has resurfaced in 2020, so you can break away from the overused, expected paint color choices of the past like all-white homes or boring neutrals like beige and builder gray. Residential painters in Roswell, GA, recommend that you join other homeowners in being playful with paint again.
Accent walls are your chance to attract the eye, be unexpected, change the flow of a room, and even enlarge a room. But which colors should you choose? More importantly, which accent, and foundation colors suit each other best? This guide can help you select the right accent colors for every room of your home.
Attract the Eye
Accent walls are traditionally used to draw your eye to a certain wall or space on a wall. This is useful in many ways. Use a bright and sunny yellow or deep, metallic blue gray to highlight the media center in a casual living room. Paint a cool, muted green accent color on the wall behind your headboard to draw your eye toward the comfort of your bed. You can even paint an accent color on your staircase to emphasize this handsome architectural feature.
Be Unexpected
Use accent walls to bring an unexpected twist to a plain room. Give a stuffy, dull dining room a boost of personality with a royal purple accent wall. Paint one wall of your foyer black to shock guests when they enter your home. Or, use bright, warm colors to liven up a plain kitchen. Vibrant colors give rooms an instant personality injection and can even highlight an unexpected color motif in your furniture and decor.
What's your personal style? Which colors emphasize your personality? Bring this unexpected dose of color to your home with an accent wall.
Change Flow
Accent walls can actually change the flow of a room. One of the best ways to do this is to focus on creating separation. Like rugs, wall paint emphasizes the purpose of various locales within a single large space.
Try painting your breakfast nook muted green to create a distinction between cooking and dining space. Did you fall for the overdone trend of open floorplans that lack separation or a sense of intimacy? Various accent colors can separate formal living, casual living, dining, sleeping, and office spaces.
Just make sure that your colors match each other. After all, your many paint color choices will all be visible within one room. Use a color wheel to find a diverse palette of harmonious hues or ask residential painting experts for their recommendation.
Enlarge a Room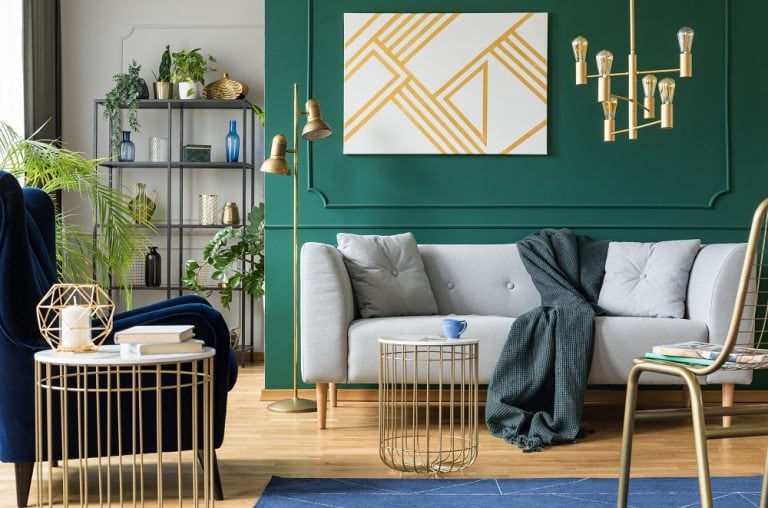 Using color to enlarge a room is one of the key tricks of interior painting. For years, professional painters have used accent walls and even accent ceilings to make tight spaces feel less so. For example, paint the longer walls of a hallway or rectangular room a medium tone like blue or green. Then, paint the shorter walls a much lighter color like blue-white or a soft yellow green. The lighter color will recede from the eye, making the room look much longer than it is as if the room continues past the accent wall. This popular illusion can make rooms feel large and breezy.
Use this trick in tight and compact rooms like powder rooms or guest bedrooms. Light, cool-colored accent walls can emphasize a shorter wall and give it more visual depth.
The best way to get results that you'll absolutely love is to contact an interior painting service provider, like Fillo Painting Contractors. Call us today at (770) 769-7941 to get a long-lasting, beautiful paint job for a more appealing home design.