If you've been paying attention to interior design trends in the last few years, you may have noticed the popularity of painting interior doors black. While some may consider asking painters in Marietta to color your inside doors black counterintuitive to your overall design, there are many reasons that the top minds in interior design are advocating for black interior doors. The reasons for the popularity of black doors goes well beyond aesthetics, as there are some practical reasons that black door in your interior spaces just make perfect sense.
If you're planning on hiring a company to perform house painting in Marietta, you may want to consider implementing this design craze into your color scheme. It can add depth and character to your space, but it can also reduce maintenance and lighten your load when it comes to cleaning and upkeep. Keep reading to learn a few of the reasons that many interior designers are advocating black doors for interior spaces.
Adds Class and Sophistication
While some consider black boring and pass over monochrome looks in favor of splashy colors, black can convey a sense of class and sophistication in any space. While black is too heavy to be used as a primary color in your décor, it is the perfect foil to other more vivid tones by keeping them grounded in simple elegance.
Great for Accenting
Another functional purpose that black doors fulfill is that they provide a large foundational element in your design that will help draw out smaller flecks of black that may be interwoven throughout your décor. For example, black threads in upholstery may be all but lost in comparison to other showy colors in the pattern. However, a black door can help draw out those details and magnify them to the eye.
Obscure Practical Eyesores
While in some cases black doors serve to draw out details, they can also be used to conceal others. For example, if you have a plain steel door covering your home network and security closet, it could be disruptive and unappealing if painted with a lighter color. However, painting it black will help it blend into the background and upgrade its appearance.
Perfect for Framing Features
Any good interior design has visual features that anchor the design. For example, if you have a beautiful fireplace and hearth, you may want to make that the centerpiece of your design and the feature to which your eye is directed by the other elements. Black doors can be used as visual guideposts that frame the desired centerpiece and draw the viewer into it. They can provide great structure for your design and can even be used for visual boundaries and markers.
Add Character to Basic Doors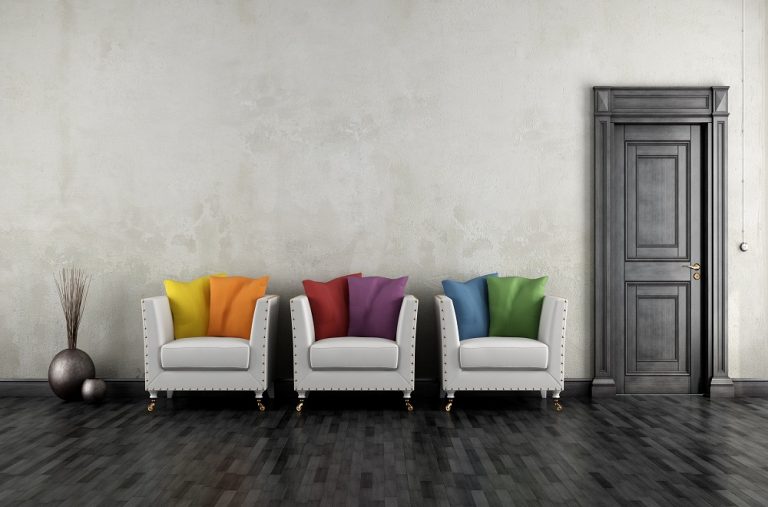 Not everyone can afford beautiful, ornate interior doors. But by painting your plain stock doors black, you give them an instant upgrade that can improve their appearance and make them look special. You can use black doors to impart a sophisticated look on your design without breaking your budget.
If you're considering interior painting in the near future, think about painting your interior doors black. Painting your doors black comes with a range of aesthetic and practical benefits that can't be ignored. To learn more about the benefits of painting interior doors black, visit Fillo Painting at https://fillopainting.com/.