Now Offering Virtual Estimates!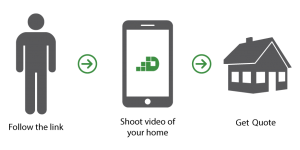 Fillo Painting is pleased to announce that we are NOW OFFERING Virtual interior and exterior painting estimates through FaceTime, Google Duo or Zoom. The virtual appointment is perfect for for potential clients that are too busy to schedule an in-home estimate, but still desire an honest and accurate quote. All of our estimates are free of charge and come with no obligation.
How does it work?
You can call or make a request for a virtual appointment using the form below and we will contact you to set an exact appointment time. Feel free to contact us at any time with any concerns or questions.
Request your virtual appointment via phone or contact form, and we will contact you.
At the scheduled time, Fillo will contact you via FaceTime, Google Duo or Zoom.
Guide us through a brief walkthrough of your home, whether it is interior or exterior.
Receive a thorough, bid shortly after.
Or you can try our interior online estimator process. Just visit our website, click on the NEW ONLINE ESTIMATOR button and follow the prompts.
Request a Virtual Appointment
Get Your Free, No-Obligation Quote Today!
Have questions about our services? Want a quote on your painting, remodeling, deck, or other construction project? Just fill out the contact form below and we will be happy to help you. From Painting to Remodeling, Fillo Painting has the professionals you need! We look forward to working with you.